8.2 Service Based Call Transfer
Select Setup > Options... from Voicent Gateway main menu. Click on the Call Transfer tab.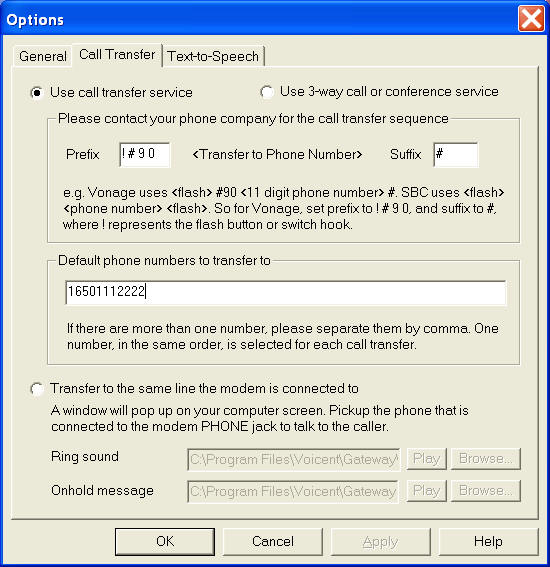 The settings here are for setting up Voicent Gateway for using Vonage Call transfer service. When the person receiving the call presses a key for call transfer, the system will automatically dial the call transfer sequence. In this example, the system will dial <flash> #90, followed by 16501112222, followed by #. The call will then be transferred to the phone number 16501112222.