Broadcast By Email Setup
Here's a quick guide on how to setup the Broadcast By Email product. First things first, you'll want to download & install the Voicent Communications software. This software comes with a wide array of features, but for now we'll just worry about the Broadcast By Email.
Enter Your Credentials
The first step to setting up your Broadcast By Email product is to input your email server credentials. To obtain these, go to your IT department or email service provider and ask for your Email Account credentials and Server Domain information.
You will input the information into the section Setup > Account > Email portion of the Voicent Web CRM pictured below: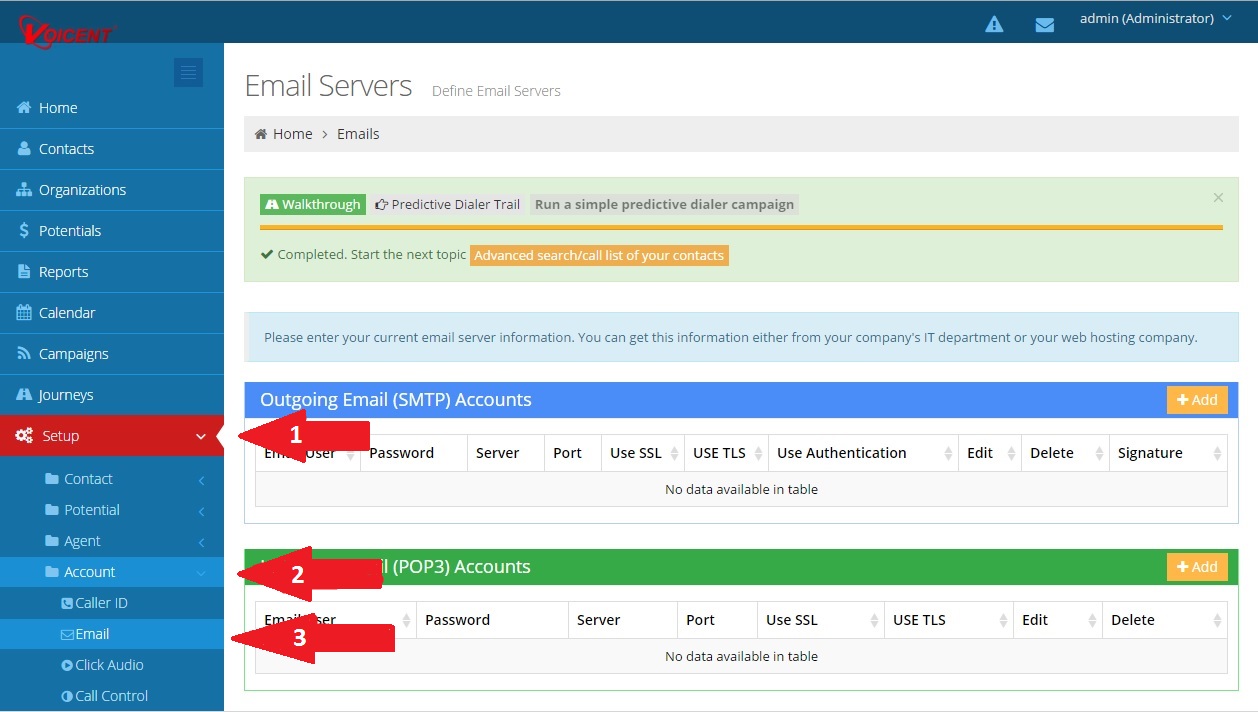 Where you enter the information will be determined by whether you want to setup an inbound or outbound email server.
As you can see below the forms are identical, but separate, to avoid confusion: