Capture Leads from Web SIte
One major advantage of Voicent's integration platform is that all customer engagements are automatically tracked. For example, if a new prospect calls your main phone number and the call is answered by a Voicent IVR app, a new CRM record will be automatically created based on the caller's caller ID. In this article, we show how to setup an automatic lead capture from your web site and your lead vendors.
As shown in the below video, the first step is to create a web form, then copy-paste the form to your web site.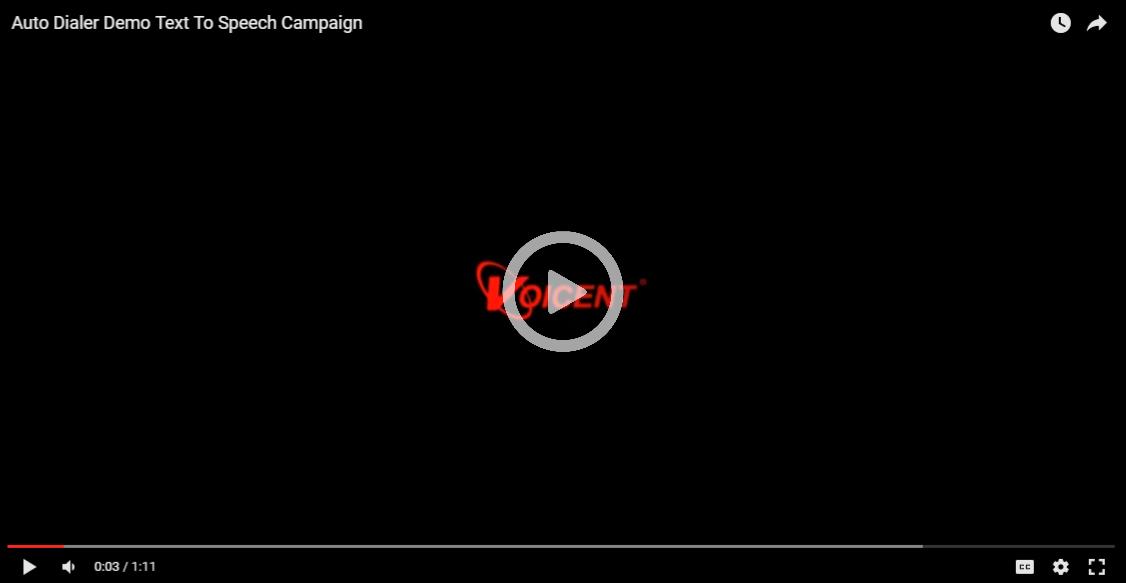 Capture Leads from Your Lead Vendor
Many businesses utilize lead vendors to broaden their sales pipeline. Since the lead vendors are likely to sell the same leads to different companies, it is extremely important to contact the new leads as soon as possible. With Voicent, you can automate the process in order to ensure you are the first one to contact the new leads.
First create a web form as show above. Make sure to select the necessary fields, such as name and email address, for the capture.
Then click Get HTML source, select Table form
Copy the HTML source and send it to your lead vendor
Most lead vendors will be able to take that information and directly send (HTTP POST) new leads to Voicent CRM.
Automatically Trigger an Action
If you have workflow feature, then you can automatically trigger a phone call, an email, a text message, or a notification for an agent whenever a new lead is added to the system. To setup a trigger, select Setup, Workflow, Trigger from the main menu. Click the Add button to add a new trigger. Please make sure the Triggered By is set as Web Form, and the web form you sent to your lead vendor is also selected.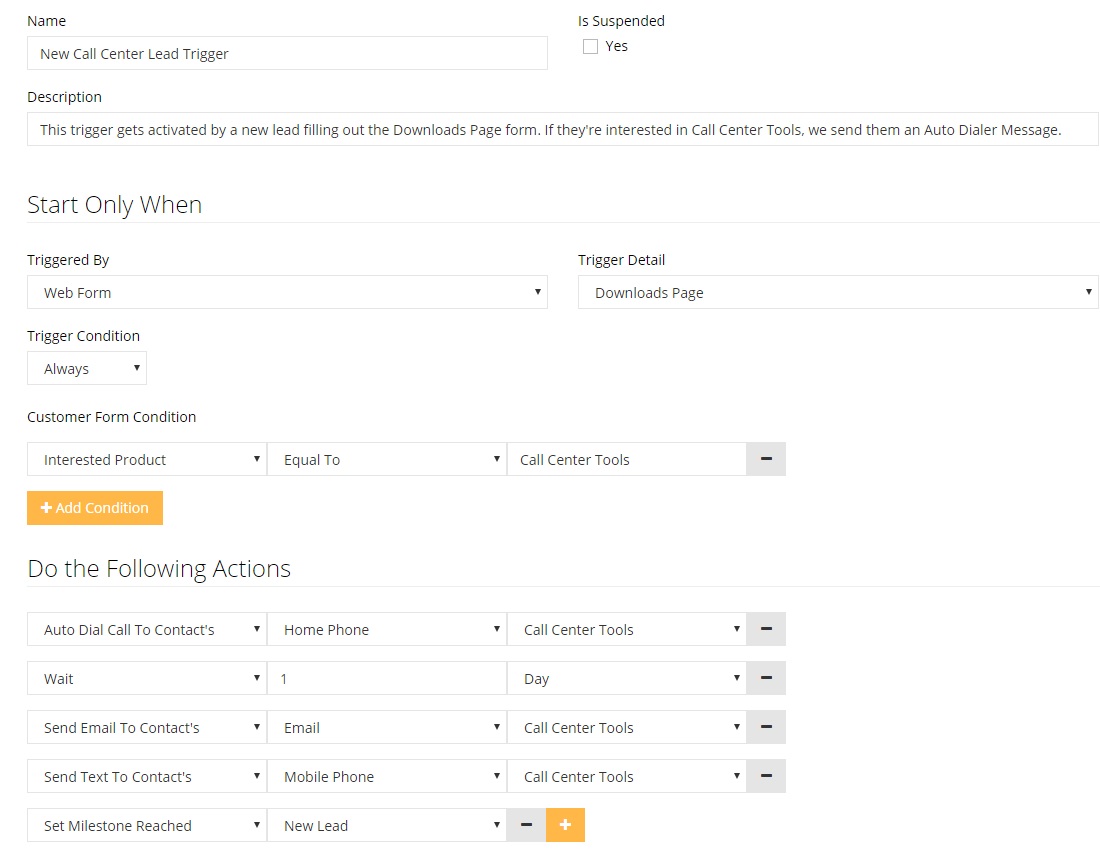 The follow video shows how to define a simple workflow trigger.