This article shows how to set up a custom button to launch a gmail window. Users can simply click the button to launch the gmail composition window, with the to address prefilled.
The custom button, labeled Gmail, is shown in the following figure. Clicking the button launches a browser window, with the send to email address prefilled with the contact's email address.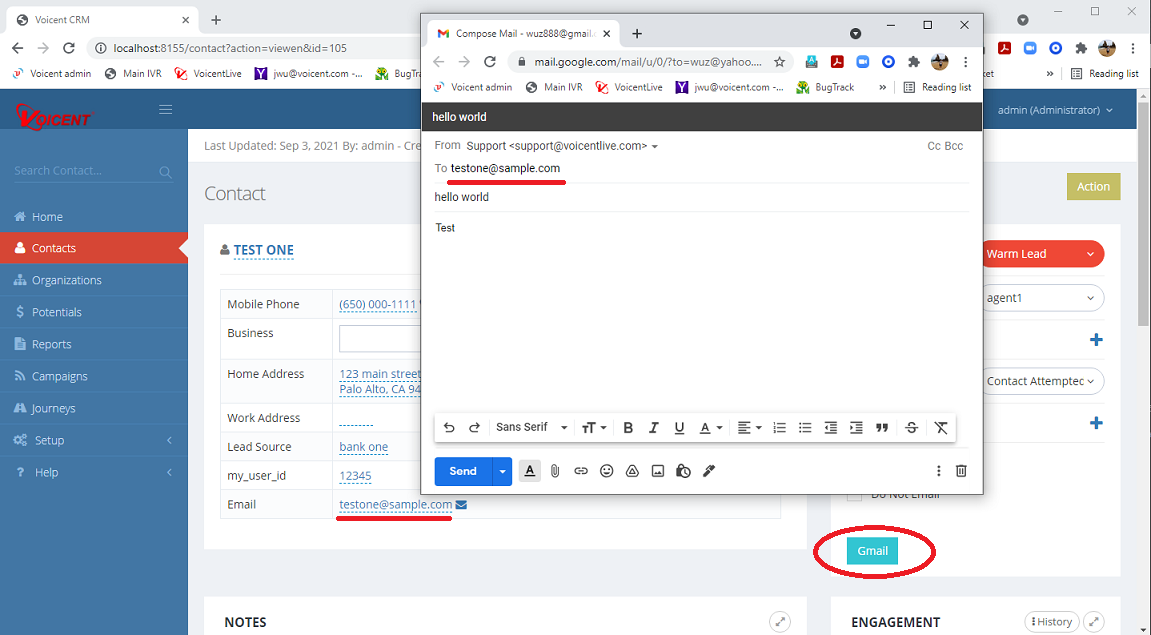 Define a Custom Button
It is easy to define such a custom button. First, take a look at the gmail URL for composing a new email.
https://mail.google.com/mail/u/0/?to=testone@sample.com&body=Test&fs=1&su=hello+world&tf=cm
Here the parameters are to, su, body, etc. Please google it for more parameters or the latest format.
These parameters can be easily defined by a custom button as shown below.