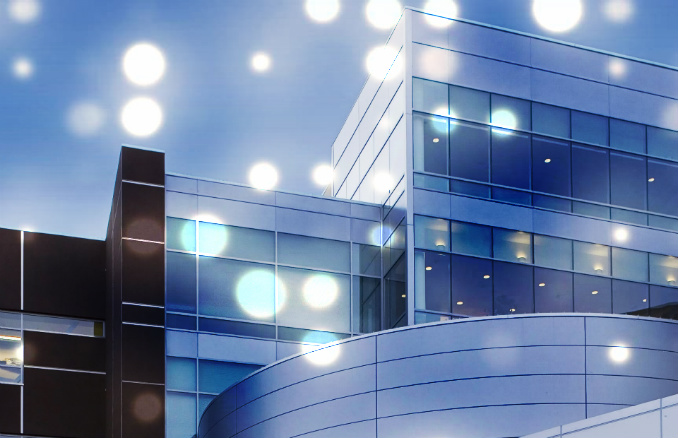 Dec 21, 2014
Do you have an appointment with disappointment?
IT Asset Management and the Call Center Business--A Voicent White Paper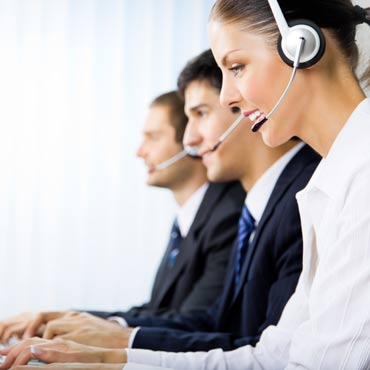 A post on Voicent's Communication's consumer blog reported it this way: "We never, ever, ever want our customers to be unhappy, but we did receive an emailed complaint from a client recently that inspired a brief, but proud, smile."
The email, the post explained, detailed a client's irritation and surprise at his copy of Voicent's automated appointment scheduling and reminder software, AutoReminder, which had suddenly stopped working.
It was the part that explained the client's irritation and surprise that gave Voicent's support staff pause.
As the Voicent blog post put it: "This was especially vexing, the writer said, because 'nothing like this has ever happened in the more than 8 years I've been using' AutoReminder.
As it turned out, the client's problem was caused by a hard-disk failure that had corrupted audio files used to broadcast telephone appointment reminders.
The support staff spent a satisfying moment reflecting on the fact that its product had been scheduling, and automatically tracking appointments and telephoning reminders–trouble free–for more than eight years.
Then, the staff began reflecting generally on customer expectations, and the likely
lack of IT Asset Management planning in many small businesses, in specific.
Providing software for large and small Call Center businesses is a major focus of Voicent. Nowhere is there a better example of the need for IT Asset Management than in the computing resources of today's Internet Protocol-based Call Centers.
Click here for a PDF version of this white paper
Where once existed massive switchboards, hard-wired lines and complex, expensive switching equipment, now sits a computer. The simplicity, flexibility and cost savings this represents is astonishing. With so few moving parts and such complete integration, such systems are marvelously reliable.
Indeed, when they are humming happily along, it's easy to forget that, eventually, every system fails. That's why IT Asset Management exists.
Too big to fail
Large companies with professional IT managers have a variety of resources and strategies to employ to help minimize business disruptions caused by unexpected equipment failure.
In fact, avoiding unexpected equipment failure is just one of many benefits of disciplined IT Asset Management. It also helps organizations:
Minimize replacement costs by correctly sizing equipment needs
Identify Total Cost of Ownership (TCO) issues, such as energy-efficiency advantages
Take advantage of the latest security features and Operating System (OS) security updates
Efficiently manage software licensing issues
From elaborate, custom strategies designed in-house, to best-practice strategies adopted from organizations such as ITIL (Information Technology Infrastructure Library) or consulting firms, large companies have a variety of approaches and frameworks to implement disciplined, deliberate management of key technology assets.
For the small business, there are few resources to help with Asset Management, mainly because it's difficult to offer blanket advice that can not only adequately cover the variety of needs and environments, but also account for the various levels of risk tolerance among individual business owners.
Take the Voicent case at hand.  If this client were a small, single-practice medical office, the sudden failure of its automated appointment scheduling and reminder software would simply make for a stressful few days for the office support person. Appointments, tracking and reminders would have to be done by hand, and new equipment would need to be procured and setup to resume automation.
It would be unpleasant, but it would not be catastrophic.
However, if this were a large, multi-practice office, or perhaps a small hospital, the failure of such a system would pose a very serious business interruption that would require significant time to fix while threatening serious damage to professional relationships and reputations.
In both scenarios, however, it's likely that no, formal, IT Asset Management plan is in place, nor are there handy resources for building one.
So, what's a small business owner to do?  Engaging the assistance of an IT professional with Asset Management experience, obviously, is the best approach.
For those who must—or who choose—to take a Do It Yourself approach, consider these suggestions:
Seek advice from suppliers and manufacturers
If you have new or under-warranty equipment, contact support with a description of how you are using your equipment and ask for their best guess on its expected useful life.
The hard fact is that it's impossible to guess when a computer hard-drive will fail. There are too many variables to be able to predict failure with any certainty.
For example, how hard is the hard-drive used? Is it frequently powered on and off?  Is it adequately ventilated for the way it is used, or is it required to work hard in a hot and dusty closet?
Weigh your risk tolerance
How disruptive would the loss of a piece of equipment be?  If it would be easy to swap out a piece and failure would not cause any real business disruption, there's no need to aggressively anticipate failure.
However, if failure of a piece of equipment would cause a major crimp in your business, you should schedule regular maintenance for it, and plan to replace it completely well before failure becomes a possibility.
Note your system, know your system
In the chaos of a system failure, it may be impossible to collect key information about your system, and we're not simply talking about model numbers.
What Operating System version are you using?
What software (including version number) do you use?
You should have updated information about your system, including software, printers and peripherals, network configurations, important business processes, account names and numbers, user names and passwords. 
You should also know any special limitations or requirements for your system or software.  For example, if you have mission-critical software that will only run on Windows Vista, you will need to upgrade that software when you replace the computer it's running on.
The more readily available and organized you keep information about your system, the easier it will be for you to recover from a system failure.
Indeed, if that information includes planned replacement schedules for key equipment, you may avoid having to experience any system failures at all.
Design to minimize hardware
The best way to avoid system failure is to design your system with the least amount of hardware dependency possible.  In general, hardware fails much more often than software. Keep that in mind when designing your Call Center business.
One of the key strengths of Voicent software is that it helps reduce hardware dependency in the Call Center.  Voicent's software is expressly written to replace traditional dialers, PBX, IVR and other hardware that enables connections to physical phone lines.
Voicent software replaces that equipment while still enabling use of traditional telephone lines. With a pure VoIP (Voice Over Internet Protocol) system, Voicent software enables all the functionality of traditional telephones (and much more) to be provided via the Internet.
Thus, very expensive, complicated hardware is eliminated from your system.
And for those who need or desire even less hardware dependency, Voicent enables affordable Managed Services, in which you purchase and own the software, but use it on highly affordable, maintenance-free computers located through off-site cloud services.
That way, the system provides all of the cost savings and efficiency of VoIP communications, without the expense of hosting fees, hardware purchase or maintenance.
What We Offer
Voicent gives you the tools to connect and engage with customers. We offer predictive dialers, auto dialers, marketing automation, inbound IVR handling, phone and text/SMS surveys, bulk SMS, email marketing, and more. Whether you're a small business owner, hospital, nonprofit, government agency, or a global call center, we're confident that our award-winning, feature-rich software will help you connect, engage, and succeed.