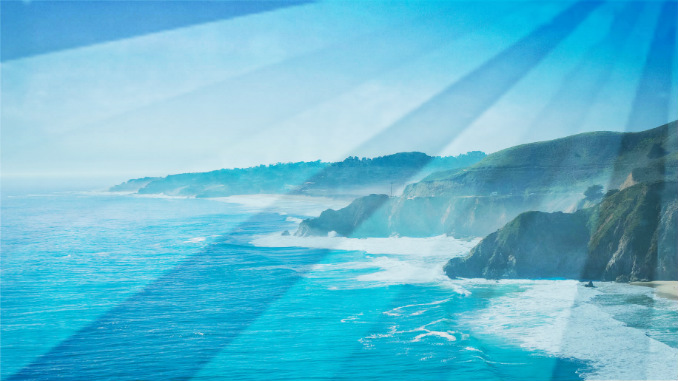 Feb 3, 2014
Doral chooses Voicent for new ivr system
Project will automate Building Department's management of inspections and permits
Mountain View, CA, February 3, 2014-- The City of Doral, Florida, has chosen Voicent Communications to provide an Interactive Voice Response (IVR) system to manage communication for the rapidly growing city's building department. The selection was made after a review of competitive bids and proposals.
Though little more than a decade old, the City of Doral has become a highly sought business location and, thanks to its natural beauty and resort-like lifestyle, frequently appears at the top of "Best American Places to Live" lists.
The city's dynamic growth and innovative approach to government led officials to seek a way to automate the management of the department's inspection schedule and permit processes.
Currently, more than 40 percent of daily requests to schedule or cancel inspections, obtain inspection results or ascertain the status of permits, is being handled through the department's voice mail system. This is inconvenient and time-consuming for both departmental staff and the department's customers.
The new system will enable customers to easily schedule or cancel inspections or learn the status of their permit applications through a self-serve system activated by voice recognition technology and dual-tone multi-frequency signaling (DTMF), better known as Touch-Tone. This automation will significantly reduce the number of phone calls handled by office staff while improving customer service.
The new system will also contain the department's main directory system and will be able to deliver special messages in emergency situations or other times when custom messages may need to be delivered to callers. The IVR system will securely integrate with the department's current permitting application and Avaya telephone system.
Once implemented, the IVR system will be accessible from any location, and provide service 24 hours per day, seven days a week.
Voicent will provide project management for the system, including installation, implementation, testing, training and customer support.
"We are thrilled to be partnering with such an innovative, forward-thinking city as Doral," said Jerry Scharf, Voicent's Director of Marketing.
"We have long been proponents of government taking advantage of the efficiencies, convenience and customer-satisfaction gains that IVR and IP technologies offer," Scharf said, adding "Doral is showing other communities the way to achieve more for citizens and taxpayers, while using resources more efficiently and effectively," he added.
# # #
About the City of Doral
Incorporated in the spring of 2003 in Florida's Miami-Dade County, Doral is located just one mile from Miami International Airport and 12 miles from Downtown Miami.
Doral's is home to more than 46,000 people, however, owing to the 15-square-mile city's thriving business community, more than 150,000 workers are drawn to the city each workday.
Thanks to its proximity to the Port of Miami and Miami International Airport, Doral is recognized as an epicenter of international trade and commerce. More than 3,000 logistics companies call Doral home.
But the city's economy is also diverse, including more than 9,000 businesses in all, and representing sectors including government, health, hospitality, flower imports, the country's top tile district, and more.
The city's greatest pride, however, is its reputation as a premier place to live in America.
Doral is #2 on Forbes Magazine's list of America's Top 25 towns, and the city was named by BusinessWeek as Florida's best city for Business Start-ups. 
The city is also ranked among CNNMoney.com's top 100 places to live and launch a business in the United State, and US News & World Report ranked Doral #3 in their list of best places to retire in the United States.
About Voicent Communications
Headquartered in Mountain View, California, next door to Google's corporate campus, Voicent is a leading developer of innovative communication tools. The company has more than 10,000 satisfied customers around the world.
Voicent began with the idea that personal computers and the Internet could be used to radically reduce our dependence on highly expensive and inflexible telephone and data-transmission systems.
In October 2003, the company reached its first major milestone—the release of Voicent Gateway 1.0, its flagship product. The success of the Voicent Gateway provided the company unlimited possibilities in designing innovative communication solutions.
Since then, Voicent's Gateway has served as a springboard for innovative products including its Call Center management tools, design software for creating customized Interactive Voice Recognition (IVR) systems, automated appointment-reminder software, phone, email and text-message broadcasting software, customer-relationship management software, and computer-contained PBX systems.
Most recently, Voicent has developed integrated Call Center and Customer Relationship Management tools that enable even remotely located agents, employees and manager's to efficiently communicate and work on easy-to-use desktop dashboards.
As the world increasingly begins to revolve around the Internet, and as computers become more powerful and less expensive, Voicent remains focused on developing innovative, computer- and Internet-based communication tools and services to help companies both large and small, communicate more effectively and efficiently.

What We Offer
Voicent gives you the tools to connect and engage with customers. We offer predictive dialers, auto dialers, marketing automation, inbound IVR handling, phone and text/SMS surveys, bulk SMS, email marketing, and more. Whether you're a small business owner, hospital, nonprofit, government agency, or a global call center, we're confident that our award-winning, feature-rich software will help you connect, engage, and succeed.