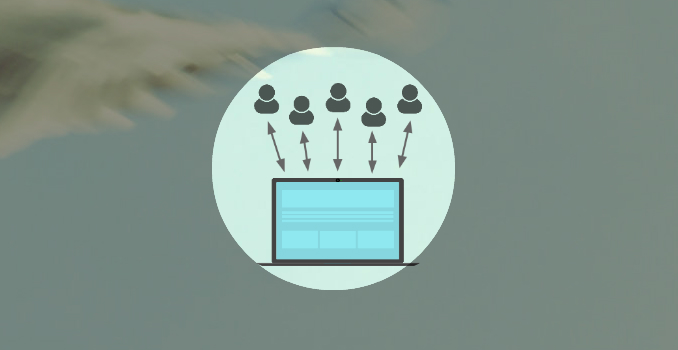 Feb 23, 2013
Voicent avoids CRM 'shelfware' with automation
Affordable Call Center solution matches costly enterprise software
MOUNTAIN VIEW, CA; February 23, 2013 The value of Customer Relationship Management (CRM) tools is without question. Increasing your understanding of your customers and prospects greatly increases your ability to meet or exceed their expectations and to keep their satisfaction levels high.
That is, so long as your staff actually uses your CRM tool.
And that, as scores of analysts and technology journalists have long reported, is a major flaw in CRM solutions that require hands-on action by employees. When people get busy, the extra work required by the CRM tool is frequently dropped. Many reports put resulting information losses as typically 40 percent or more as customer contact details fail to make it into customer records, and thus, severely limit the quality of the customer understanding the tool is supposed to be providing.
In many cases, expensive CRM tools are never really adopted by staff and wind-up joining the closet full of once-promising software that ends as unused "shelfware."
The solution, of course, was automation capabilities that dutifully collected and cataloged information about customers without adding to the work of existing staff.
Instead such automation, found in sophisticated and expensive enterprise tools such as Seibel or PeopleSoft, actually made life easier for staff by making important information about customers instantly available anytime the customer called or was contacted.
Voicent Communication aimed for the same kind of sophistication in its highly affordable call center business software. The company's latest software release includes an automated Customer Relationship Management tool specifically designed for call centers.
Dramatic improvements in the way Voicent software uses computing resources have enabled the popular communication tools to achieve professional Call Center-grade scalability. The improvements, included in Voicent's version 8.5.0 released today, enable a single, ordinary laptop or desktop computer to handle thousands of in-bound and out-bound calls while maintaining excellent call quality.
Voicent's Call Center CRM automatically captures and stores contact history, buying history and preferences of individual customers, then instantly displays the information in an easy-to-read window that pops up on the screen desk top whenever the customer calls or when a dialed call is answered by the customer.
Remarkably, this capability is available even for call centers employing remotely-located or home-based agents.
Jerry Scharf, Voicent's director of marketing, says the automation of Call Center CRM is only part of the software's great value. "The ability to instantly get customer information in front of agents can have a dramatic impact on customer satisfaction scores and in sales effectiveness," Scharf said.
"But," he added, "Voicent's Call Center CRM stores all of that information in a searchable database that you can use to design incredibly focused outbound sales and marketing campaigns with only a few mouse clicks. Our outbound dialing, text and email tools are fully integrated with Call Center CRM. So, with a few more mouse clicks, you can then launch those outbound campaigns and track them."
As a result, Scharf points out, businesses are able to fully benefit from the understanding of their customers acquired from CRM.
Another time- and labor-saving capability of Voicent's Call Center CRM is its ability to automatically collect customer contact preferences, so you will know how often they prefer to be contacted and in what format—phone, text message or email.
The software also manages opt-out requests and even captures customer requests for call backs, then delivers reminders for the requested day and time.
Call Center CRM is fully integrated with Voicent's Call Center Manager, which provides automated efficiencies in resource usage, call distribution and even regulatory compliance.
More information about Voicent's complete line of call center business solutions—including its Managed Services offering which provides tremendous savings for cloud-hosted services—is available at voicent.com.

What We Offer
Voicent gives you the tools to connect and engage with customers. We offer predictive dialers, auto dialers, marketing automation, inbound IVR handling, phone and text/SMS surveys, bulk SMS, email marketing, and more. Whether you're a small business owner, hospital, nonprofit, government agency, or a global call center, we're confident that our award-winning, feature-rich software will help you connect, engage, and succeed.