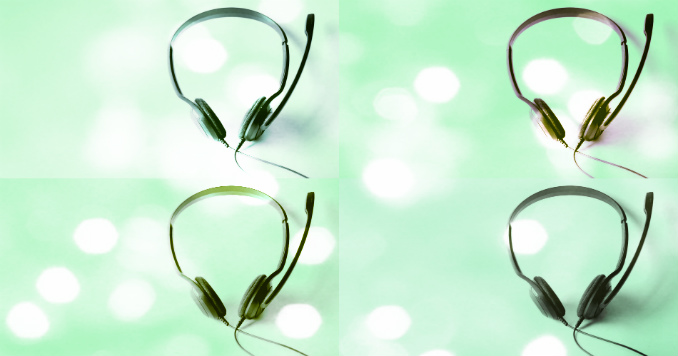 Sept 22, 2012
Voicent Software has call center-grade scalability
Now capable of handling thousands of simultaneous calls on a single computer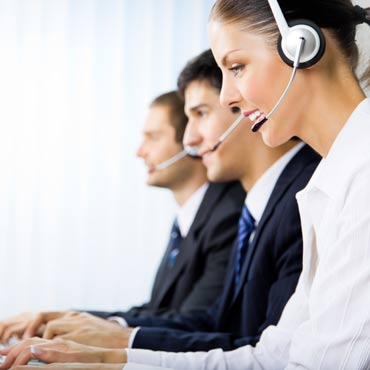 MOUNTAIN VIEW, CA. September 22, 2012 -- Dramatic improvements in the way Voicent software uses computing resources have enabled the popular communication tools to achieve professional Call Center-grade scalability. The improvements, included in Voicent's version 8.5.0 released today, enable a single, ordinary laptop or desktop computer to handle thousands of in-bound and out-bound calls while maintaining excellent call quality.
The increased capabilities especially strengthen Voicent's BroadcastByPhone and Agent Dialer tools, however, all of Voicent's software solutions benefit from the improvement, including its IVR Studio tool, which is an easy-to-use Interactive Voice Response application designer used create sophisticated navigation menus for phone systems and other custom business application integration and development.
"What's most impressive about 8.5.0, is that it was achieved without affecting Voicent's extraordinary ease-of-use," Jerry Scharf, Voicent Director of Marketing, said in a prepared announcement.
"That means our software remains appropriate for the small-business user, while offering the scalability needed for national or even global Call Centers and Contact Centers," Scharf added.
Voicent's version 8.5.0. release marks the Mountain View, California-based software company's continued focus on the application of Voice Over Internet Protocol (VoIP) technology to achieve new, state-of-the-art Call Centers.
Earlier this year, Voicent introduced its new Call Center Manager software product to help Call Centers comply with regulatory requirements, maintain efficient use of resources and provide fast, highly effective training for new agents.
Last month, Voicent published a special report detailing the significant advantages of VoIP-based Call Centers compared to old-fashioned, hard-wired centers, including:
Elimination of dependence on phone company installer schedules

Elimination of complex hard-wiring, switching and other costly telephony requirements of old-fashioned call centers

Dramatic reductions and/or elimination of carrier calling rates

Enabling of integration of Instant Messaging, SMS, email and other communication modes to create "Contact Centers"

Allowing even small businesses to offer "big business" sophistication such as on-hold music or messages, multi-lingual menu capabilities and self-serve opportunities

Enabling de-centralized agent locations while maintaining excellent oversight and on-the-job training capabilities

Offering flexible, work-from-home opportunities for retirees, well-educated, technology-savvy Gen Y, and physically handicapped
Voicent's BroadcastByPhone is a VoIP-based auto-dialer that uses your computer to deliver personal calls or leave answering machine messages in your own voice or a computer-generated voice.
The software is inexpensive to purchase, but more significantly, requires no monthly, annual or per-call fees. Like all Voicent software, once you purchase it you own it for life.
Voicent's Agent Dialer is predictive dialer software designed to dramatically increases productivity and bottom-line campaign results by automatically dialing, skipping busy, no-answer and disconnected lines, optionally leaving a voice message on answering machines and--most importantly--never involving Call Center staff on calls until a live person answers.
When a live person is detected, the software pops up a window on an available agent's computer, detailing the person's name and number.
Both software tools include numerous time-saving features, such as automatic list scrubbing against Do Not Call lists, interactive touch tone response, voice-activated command and response capabilities, call scheduling and much more.
What We Offer
Voicent gives you the tools to connect and engage with customers. We offer predictive dialers, auto dialers, marketing automation, inbound IVR handling, phone and text/SMS surveys, bulk SMS, email marketing, and more. Whether you're a small business owner, hospital, nonprofit, government agency, or a global call center, we're confident that our award-winning, feature-rich software will help you connect, engage, and succeed.