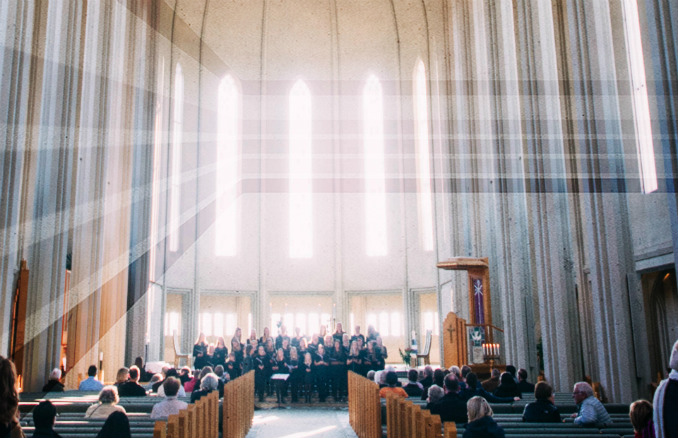 June 8 2012
Small Churches Use Technology to Save Time and Money
ATLANTIC, N.C., June 8 /PRNewswire/ -- Small churches with fewer resources are embracing technology as a means of controlling costs and upgrading services for their members. This involves doing more with less, and is one of the greatest challenges facing most churches today. For these churches -- with very limited budgets and little or no staff beyond the pastor and volunteers -- the Internet is offering cost-effective, easy-to-use technology can measurably stretch resources.
Chris Humphreys, Pastor of Atlantic United Methodist Church, Atlantic, NC, has no staff, which he says is typical of most small churches, particularly in rural and fishing communities. Despite this, he averages more than 90 of the 120 active members at Sunday services, and more at events.
"I'm it when it comes to the administrative stuff... I'm the guy," Humphreys says. "We use a computer for most of the regular tasks so it made sense to try to maximize its value. I checked out the Internet and found a very viable solution for one of our needs," he says.
"About two years ago, we downloaded the automated system that frees me up for pastoral duties rather than bogging me down with administration. It cost $299, and was the only system that we could find within our budget. For us, it was an expense that required some thought and a board vote, but we find it exceptionally helpful and our church members told us during the trial period that they loved it," Humpheys says.
The BroadcastByPhone auto dialer software from Voicent Communications, http://voicent.com is in use by many churches around the country as a technology-conscious way to reach people in the community and to boost attendance at meetings and events, as well as notifying them very promptly about church news.
According to Humphreys, he initially downloaded the free trial software (http://voicent.com/download/) on the Voicent website. "Within a few months, we recognized how valuable this was for reminding our members and others in the community about meetings, activities, fund raising efforts and other events where a quick reminder can change the attendance pretty dramatically for a small organization. We then took our vote and purchased the product." Humphreys entered all of the phone numbers (approximately 400) in his church's area code. "I could have gone further with other codes, but most of our attendance comes from within this code, and we can easily reach them all with the BroadcastByPhone," he adds.
It takes only a few hours to complete about 225 phone calls using the Voicent system, compared with days for a person to accomplish the same job. Because it is boring and tedious, and the caller frequently talks to an answering machine rather than a human, the task is also among the least popular tasks for any worker to undertake.
Prior to adding the calling system, Atlantic United Methodist Church used regular mailings and posted flyers as event reminders, he explains. "We were able to cut down the number of mailings dramatically. This was a much more expensive way to go, so we are also saving money regularly with this solution."
As Humphreys is moving on to another pulpit in North Carolina, he is training others to use the Voicent technology and, if there is interest in his new church, he is prepared to offer them a cost savings and highly functional solution.
"As with any church," he adds, "it will be up to the board."
What We Offer
Voicent gives you the tools to connect and engage with customers. We offer predictive dialers, auto dialers, marketing automation, inbound IVR handling, phone and text/SMS surveys, bulk SMS, email marketing, and more. Whether you're a small business owner, hospital, nonprofit, government agency, or a global call center, we're confident that our award-winning, feature-rich software will help you connect, engage, and succeed.