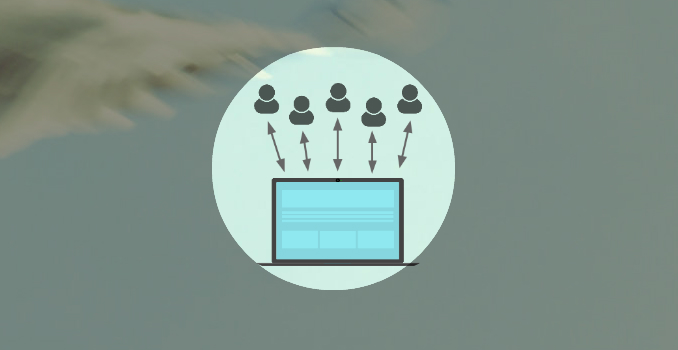 Oct 1 2005
Release 3.1.1 Now Available
Comparing with the previous beta release 3.0.2, the new production release improves quality and adds user friendly features, such as remote access capability and bug fixes. The highlights of the new releases are:
BroadcastByPhone program gets stuck on a bad phone number. This is caused by maximum retry number was set to default zero (0) in BroadcastByPhone -> Broadcast -> Options. If you are not ready to upgrade, you can set the maximum retry number to one (1) to avoid the problem. This bug is now fixed.


Remote control capability for BroadcastByPhone. No more trips or long drive to the server room to run BroadcastByPhone. Also, one computer can be shared among a group of people who have access to the computer. Now you can access BroadcastByPhone on a remote computer to record your voice message, to start broadcast and to check broadcast call status. To learn more about this useful feature, please see http://voicent.com/howto_autodialer_remote_access.php


New BroadcastByPhone command line option added. For IT engineers who wish to use command line interface, now you can specify -cleanstatus to clean up all status and confirmation fields before broadcasting. For more information, see program help menu.


New recording mode. Voicent Gateway HTTP interface now has a new option to turn on recording mode. This feature is used to enable remote control of telephone recording. To learn more, please see http://voicent.com/devnet/docs/recordmode.htm


Automatic next day broadcast. In certain conditions, automatic next day broadcast is not set. It is now fixed.


Dialing rule race condition deadlock. Gateway applications, including AutoReminder and BroadcastByPhone, will get into race condition when multiple versions are running at the same time. It is now fixed.


File can not be found. Sometimes, Voicent system can not find the audio files using HTTP/vxml interface. It shows "File not found" error. It is now fixed.
Good news for IT developers:
The remote control module for BroadcastByPhone is available as an open source module. The module is release with BroadcastByPhone and can be used as-is. All source code are also released with the module. Developers can take this module as a basis for further customization and integration with existing software or stand alone application development.

Voicent AutoReminder is widely used by healthcare organizations and individual medical offices for appointment reminder calls. Voicent AutoReminder provides an easy-to-use appointment scheduler with automatic outbound reminder calls. The reminder call message is recorded by professional voice talent and contains appointment data, time, customizable fields. With support for difference interface mechanism, such as file import, command line interface, and HTTP (web) interface, integrations with existing office management software or other scheduling software are straightforward.

Voicent BroadcastByPhone is deployed in many small businesses, churches, schools, and a wide range of organizations. Voicent BroadcastByPhone delivers pre-recorded message to thousands of people over the telephone by a single click. With Message Designer, combined with advanced speech technology, the software is also capable of sending personalized messages based on a pre-designed template.


ABOUT VOICENT
Communication matters. Voicent is motivated by the belief that great communication builds great businesses. Our software empowers healthcare professionals, business owners, religious leaders, and activity organizers to better communicate with people while at the same time, save time and money.

What We Offer
Voicent gives you the tools to connect and engage with customers. We offer predictive dialers, auto dialers, marketing automation, inbound IVR handling, phone and text/SMS surveys, bulk SMS, email marketing, and more. Whether you're a small business owner, hospital, nonprofit, government agency, or a global call center, we're confident that our award-winning, feature-rich software will help you connect, engage, and succeed.