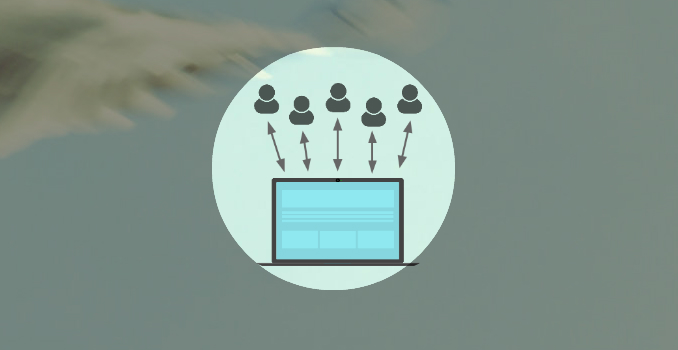 Jan 3, 2012
VOICENT INTRODUCES CALL CENTER MANAGER SOFTWARE
Mountain View, CA, January 3, 2012: Voicent Communications, a leader in VoIP-based communication tools for business, has introduced a new software product to help Call Centers comply with regulatory requirements, maintain efficient use of resources and provide fast, highly effective training for new agents.
Voicent's new Call Center Manager provides automated monitoring of workloads and management of threshold limits to meet limits on U.S. Federal Trade Commission-regulated dropped-call rates.
Violation of dropped call rates, which is a common problem for telemarketing campaigns powered by
predictive dialers, is punishable by fines of up to $16,000 per incident.
In addition to regulatory compliance benefits, Voicent's Call Center Manager provides easy call
monitoring, recording, and a special "whisper coaching" capability that greatly speeds the training of new call center agents. The software also provides real-time and historical statistical tracking and reporting to monitor and manage the efficient use of call center resources, and productivity of campaigns.
The reporting capabilities also qualify Call Centers for the "safe harbor" provisions of the FTC's
Telemarketing Sales Rules (TSR). The safe harbor provisions protect qualified call centers from prosecution for occasional or inadvertent violations of its dropped-call limit.
Call Center Manager is designed as an optional management tool for Voicent's AgentDialer predictive dialer software, or Voicent's auto-dialer product, BroadcastByPhone.
Among the key features of Call Center Manager:
Monitors workloads, automatically adjusts outbound dialing pace to reduce dropped calls caused by reaching more live callers than agents available to handle them
"Whisper coaching" feature enables supervisors to provide live-call feedback to new agents that's inaudible to customers
Real-time and historical statistical tracking of call center resources & campaign productivity
Easy call monitoring and recording
Works with AgentDialer predictive dialer or BroadcastByPhone auto-dialer software
Download and setup within 20 minutes

Click here to learn more or to download a free trial of Voicent's Call Center Manager.
What We Offer
Voicent gives you the tools to connect and engage with customers. We offer predictive dialers, auto dialers, marketing automation, inbound IVR handling, phone and text/SMS surveys, bulk SMS, email marketing, and more. Whether you're a small business owner, hospital, nonprofit, government agency, or a global call center, we're confident that our award-winning, feature-rich software will help you connect, engage, and succeed.