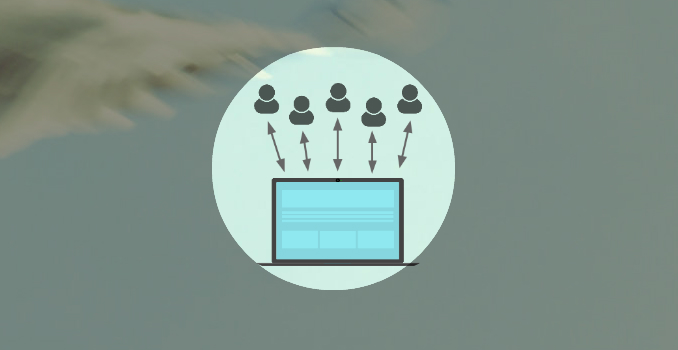 Mar 10 2014
How SPI Global manages a million calls a month
Voicent solution enables optimal efficiency for world-class BPO's call center
Mountain View, CA, March 10, 2014--SPi Global, one of the world's most successful providers of Business Process Outsourcing (BPO), is employing an automated dialing and IVR solution powered by Voicent's BroadcastByPhone software, Voicent announced today.
With more than 18,000 employees in the United States, Netherlands, Philippines, India, Vietnam, and Australia, SPi Global offers business outsourcing solutions for industries including publishing, healthcare, financial services, entertainment and media, government and utilities, retail, and telecommunications. The company's services include outsourcing call centers customer care, voice- and non-voice-based customer service, help desk support, medical transcription, billing and revenue cycle management, and more.
SPi Global has for eight consecutive years been included in the Global Services 100, a list of the world's top 100 business and technology outsourcing services providers, according to Global Services Media, a publisher of outsourcing industry news and information.
The Voicent solution employed by SPi Global includes Voicent's BroadcastByPhone auto dialer, IVR Studio and Voicent's Call Center Manager with built-in CRM. The solution enables SPi Global to efficiently make an enormous volume of telephone calls over its 400-channel system.
Erlyn Lim Delos Santos, IT Project Officer for SPi Global: "We make more than a million calls a month using Voicent's auto dialing system. In order to make those calls as efficiently as possible, we needed a software solution to distinguish between live calls and calls that no one picks up.
"Voicent provided great support by analyzing calls and, by using their auto dialer software in conjunction with their Call Center Manager software, they were able to solve our problems very quickly.
"Additionally, Voicent developers customized the CRM software to suit our specific needs. What we liked about their CRM is that it fully and automatically integrates with their auto dialer software.
"They also designed some IVR applications to work with our system. Whenever we ran into an issue Voicent provided very fast emergency support and quickly resolved the issues we had.
"I highly recommend Voicent for their great support. They worked with us as long as we needed them to and provided the customized solutions we needed."
Jerry Scharf, Voicent's director of marketing, said the company is extremely proud of its successful solution implementation at SPi Global.
"SPi Global has won countless awards and honors for its extraordinary management capabilities, including recognition as one of the top outsourcing providers by the International Association of Outsourcing Professionals, which sets the standards for the outsourcing profession," Scharf said.
"Voicent's successful implementation for SPi Global underscores the ability of Voicent solutions to not only serve the communication software needs of the Small- to Mid-sized Business (SMB) market, but to scale to national and global enterprise levels," Scharf added.
# # #
About Voicent
Voicent has, for more than a decade, designed and developed innovative, easy-to-use business communication software to exploit the dramatic cost-efficiency and flexibility of emerging Internet Protocol (IP) technologies such as Voice over Internet Protocol (VoIP). The company has more than 10,000 satisfied customers around the world.
Headquartered in Mountain View, California, next door to Google's corporate campus, Voicent provides a full-line of integrated business communication software solutions for professional-grade Call Centers, automated Customer Relationship Management (CRM), automated business processes such as appointment reminders, IP-based PBX and Interactive Voice Response (IVR), and communication software suites for mass broadcasting of highly personalized one-to-one marketing and customer-service messages via telephone, SMS (text messages) and email.
Voicent's solutions, which install in minutes and work with point-and-click ease over standard laptop or desktop computers, eliminate the need for costly telephony equipment and dependence on phone company technicians, while providing world-class, sophisticated business communication features such as automated workflows, automated call management, on-hold music, multilingual voice prompts, automated attendants, automated phone menu systems, and automated monitoring and management of staff training, resource usage and regulatory compliance.
About SPi Global
SPi Global is the Philippines' most internationally-recognized full-service BPO provider, with 30 offices and facilities around the world, including the US, Netherlands, Philippines, India, Vietnam, and Australia. It has over 18,000 employees, delivering a wide range of solutions in Customer Relationship Management, Content, and Healthcare.
SPi Global is fully owned by Asia Outsourcing Gamma Limited, a company 80%-owned by CVC Capital Partners—one of the world's leading private equity and investment advisory firms—and 20% by the Philippine Long Distance Telephone Company, the leading telecommunications provider in the Philippines.
For more information visit www.spi-global.com.
About Global Services Media
Global Services Media is a media platform with a portfolio that includes digital magazines, website, events, newsletter, webinars, and customized solutions. Global Services reaches senior executives, sourcing professionals, technology, and functional leaders with more than 1000 large organizations mainly in North America and Europe. Global Services is owned by CyberMedia (India) Limited.
For more information, visit www.globalservicesmedia.com.
What We Offer
Voicent gives you the tools to connect and engage with customers. We offer predictive dialers, auto dialers, marketing automation, inbound IVR handling, phone and text/SMS surveys, bulk SMS, email marketing, and more. Whether you're a small business owner, hospital, nonprofit, government agency, or a global call center, we're confident that our award-winning, feature-rich software will help you connect, engage, and succeed.