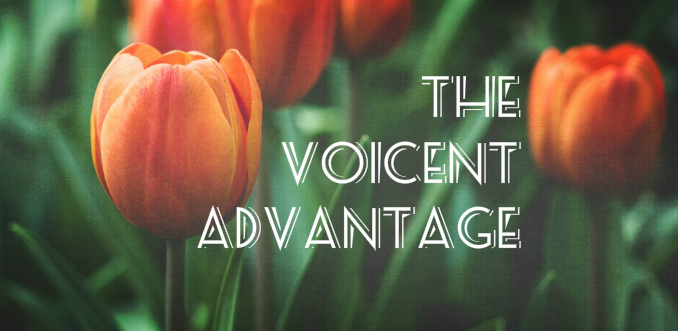 Jun 6 2014
Already have Salesforce CRM? No Problem
Voicent features built-in integration for Salesforce customers
Voicent's automated Call Center CRM makes your agents smarter and better equipped to sell by automatically displaying and collecting key CRM information anytime a customer or prospect connects with your business.
But, what if you already have Salesforce.com for your Customer Relationship Management and don't want to go through the disruption of changing CRM tools?
No problem! We understand the need for continuity in business processes. That's why we've made it easy for our customers to integrate their existing tools with any Voicent products.
What are the advantages of using Salesforce CRM with Voicent?
Exponential gains in efficiency, without losing familiar processes and workflows.
For any outbound sales organization, having an efficient system is critical to success. Part of your success may stem from the confidence and familiarity your agents have with their existing sales system. They may have spent months, or even years learning the ins and outs of Salesforce's sales flow. Voicent lets you keep that familiarity in place, while optimizing and streamlining essential parts of your sales process.
For example:
Click-to-call:
When you click on any phone number within your Salesforce CRM or web browser page(s), Voicent automatically dials the number AND updates Salesforce's contact history to reflect exactly when a call was placed and who placed it.
Ultra-efficient auto-connect and 'Press 1' capabilities:
One of the most powerful aspects of Voicent's BroadcastByPhone auto dialer and Agent Dialer predictive dialer software is how both are fully integrated with Voicent's Dashboard.
Voicent gives you the ability to detect 'live' answers in your outbound phone campaigns and automatically connect those calls with an agent. Or, you can give that customer the ability to choose to connect with a live agent by simply pressing a number on his or her phone keypad.
Either way, the instant the customer and agent connect, Voicent will automatically pop up that customer's key info from your Salesforce CRM record, making sure your agent has everything needed to sell effectively or deliver outstanding customer service.
Capture incoming opportunities:
Voicent will also automatically display key CRM information anytime your staff receives incoming calls from customers, prospects, vendors, channel partners or anyone with an important relationship to your business.
These automations enable your staff to work quickly and effectively. In addition to more closed sales, you'll also see fewer miscues and oversights that lose accounts and opportunities.
Step-by-step video instructions for integrating your Salesforce CRM with Voicent Call Center tools
A text based walk-through is available Here.
What We Offer
Voicent gives you the tools to connect and engage with customers. We offer predictive dialers, auto dialers, marketing automation, inbound IVR handling, phone and text/SMS surveys, bulk SMS, email marketing, and more. Whether you're a small business owner, hospital, nonprofit, government agency, or a global call center, we're confident that our award-winning, feature-rich software will help you connect, engage, and succeed.