Salesforce CRM Outbound/Inbound Dialer integration
How can Voicent integrate their software with our Salesforce CRM?
Voicent works hard in fulfilling our customers' needs. We pride ourselves in simplifying your business needs to save you time, energy, and cost.
Voicent just released a new feature where you are able to automatically open the contact page of the person you are communicating with as soon as your call is connected.
Please note: Salesforce requires you to purchase the Enterprise Edition of Salesforce CRM or above in order to integrate with outside software. For more information, please visit Salesforce.com.
New Contact?
The contact information is not in your CRM database yet? No worries! Voicent will create the contact for you. You just simply need to fill out the appropriate information.
That's not just it, Voicent is also capable of automatically uploading your call information to Salesforce CRM.
Call information will include:
Call notes
Call Status
Call Disposition
Opt-Out info
Agent who handled the call
Campaign information
The best thing about this feature is that it is extremely easy to setup. Here are the steps:
Step 1)
Follow the Setup menu, select Account, then CRM Connector.
Fill in the login name and password fields along with the additional token field that Salesforce provides you.
Note: For Salesforce, you must login with "Additional Token" in addition to entering username and password. Information about retrieving an additional token can be found here
For older releases, Open Voicent Gateway -> Setup -> Setup CRM -> Choose "Enable Salesforce.com connector"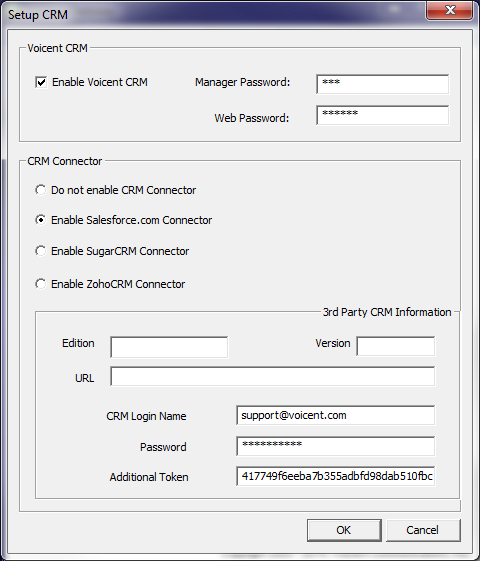 Step 2)
You will then login to your Salesforce account in Voicent Dashboard.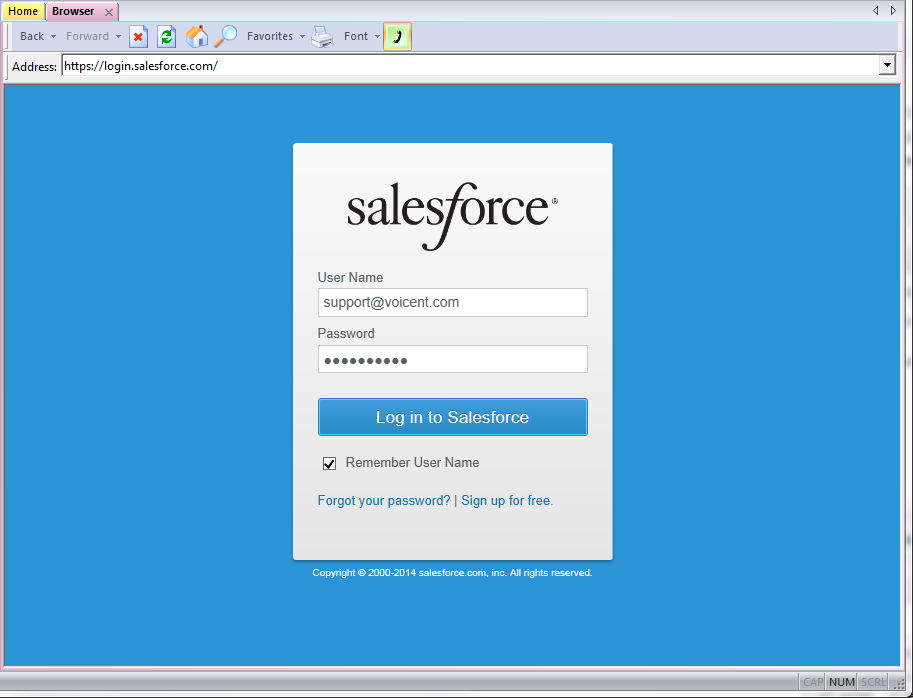 Once configured, you will be able to seamlessly use Voicent software harmoniously with Salesforce.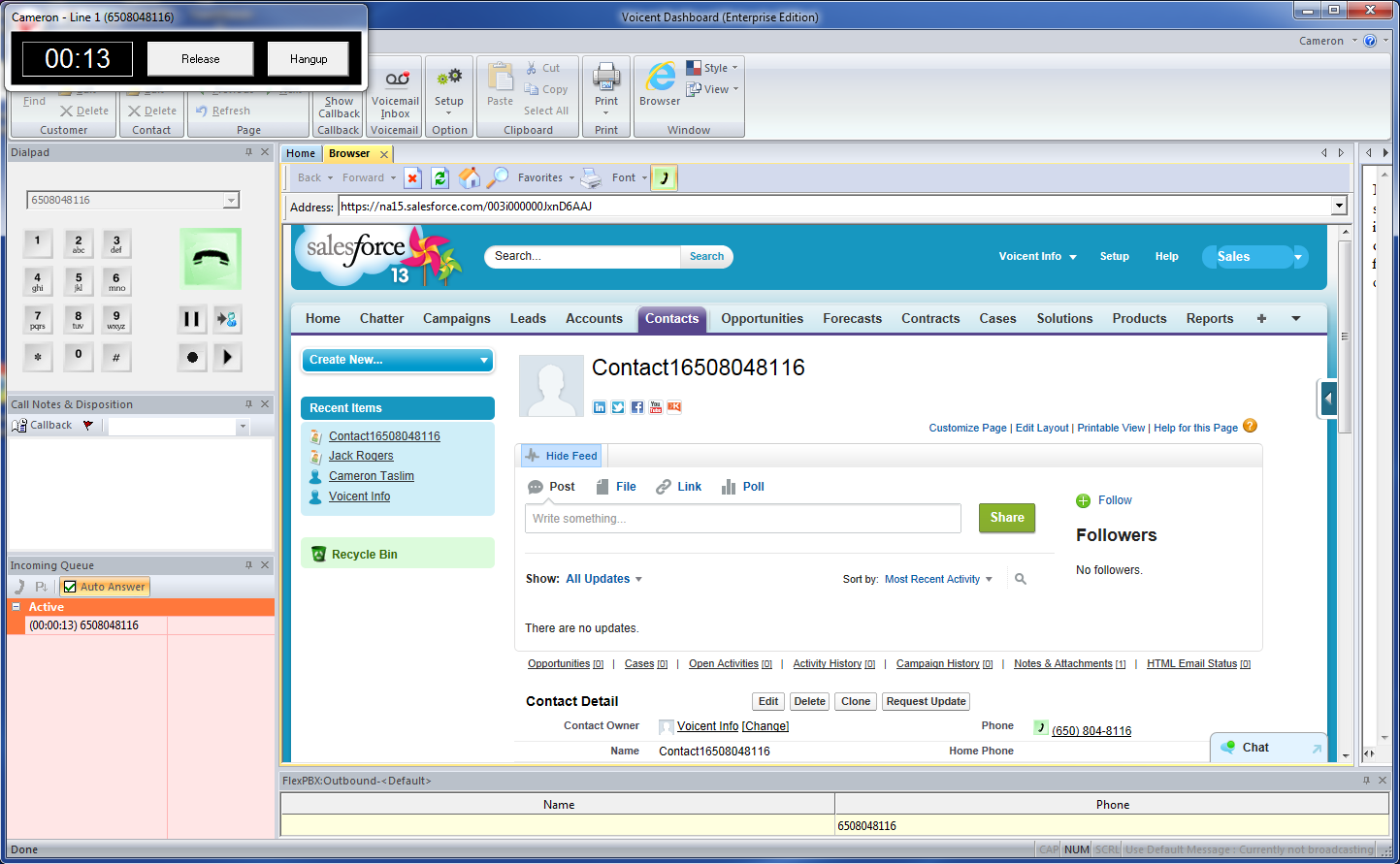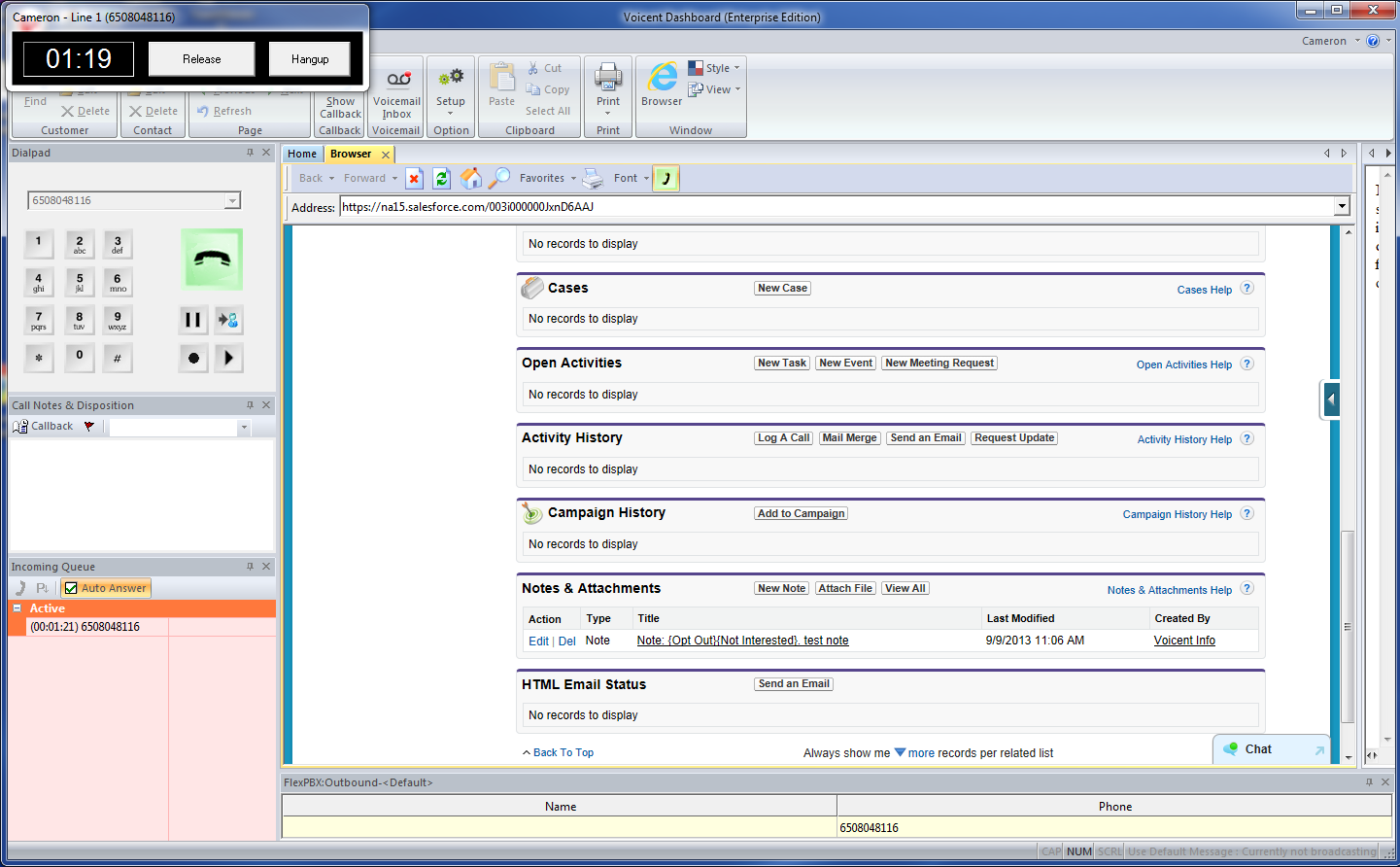 This entry was posted in
Call Center Software
,
Developer
,
Predictive Dialer
,
voip
and tagged
agent dialer
,
auto dialer
,
call center
,
call center crm
,
call center manager
,
crm
,
dashboard
,
dialer
,
inbound
,
integration
,
outbound
,
salesforce
,
salesforce crm
,
voicent
. Bookmark the
permalink
.