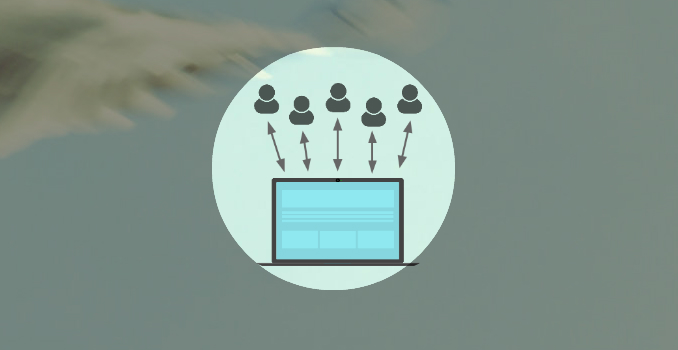 Nov 11 2013
Snap integration of crm paves way for VoIP
Built-in connection set-ups are provided for Salesforce.com, SugarCRM and Zoho CRM
Mountain View, CA, November 11, 2013--  For some businesses, the cost-savings and efficiency advantages of VoIP-based business communication are blocked by existing Customer Relationship Management systems that can't even be temporarily taken offline, much less permanently left behind for a new business phone system.
For these businesses, the information their CRM systems contain and the key business processes they support are simply too valuable or costly to disrupt.
With the knowledge that concerns about legacy CRM systems may be preventing some prospective customers from considering new VoIP call centers or automated communication tools, Voicent Communications set out to streamline integration of the most popular CRM systems available.
It achieved just that with its latest software release, which provides built-in connection set-ups for three of the most popular Customer Relationship Management applications available.
Although the open-source architecture of Voicent's VoIP Call Center solutions and auto- and predictive dialing tools have always allowed easy integration with third party business applications, the company took extra steps to speed and simplify integration with three of the most popular CRM systems available—Salesforce.com, SugarCRM and Zoho CRM.
According to Voicent Marketing Director Jerry Scharf, Voicent software can be integrated with virtually any business application, but CRM systems were especially important to address. (Click these links to see just how easy it is to integrate Salesforce.com, SugarCRM or Zoho CRM with Voicent).
"We recognized how sensitive businesses are to change or even brief interruptions to their CRM connections," Scharf said. "The information access CRMs provide and the familiar processes they involve simply can't be interrupted without severely affecting business performance.  That's why Voicent made sure that its VoIP Call Center, auto- and predictive-dialing tools offer extremely easy integration with these critical business applications," he added.
Scharf said Voicent carefully chose CRMs for popularity—Salesforce and SugarCRM are the largest and fastest-growing cloud-based CRMs respectively; and affordability—Zoho CRM offers three-user professional editions for as low as $12 per user per month.
For businesses considering purchasing Voicent's automated Call Center management solutions, predictive dialers, Interactive Voice Response (IVR) and other communication tools, easy integration with existing CRM systems is often a major concern.
To ease those concerns, Voicent's web site provides step-by-step instructions and actual product screen captures to show prospective customers just how easy it is to integrate existing CRM systems.
"We know how important CRMs are to sales efforts and high-quality customer service," Scharf said, noting that Voicent's own sales, customer service and technical support activities all use and depend upon Voicent's own Call Center CRM tool.
"Nothing helps close sales or allows exceptional customer service, like an automated CRM system," Scharf said. "The efficiency gains and organizational intelligence that CRM systems provide, quickly become an essential part of the business," he added.
Voicent's latest release (9.0.4) enables users to take advantage of cost, performance and feature advantages of VoIP communications without any interruption to their CRMs.
Once set up, Voicent will automatically capture and upload call notes and other information to the customer's CRM contact page.  If the caller is new, Voicent will automatically create a new contact entry that can be saved to the CRM database.
The CRM integration ties neatly to Voicent's Agent Dashboard, which displays efficiency-enhancing information on the desktop of agents—whether they are centrally or remotely located.  Each time Voicent's automated or predictive dialing tools connect to a live person answering, Voicent instantly retrieves and displays CRM information about the person on the desktop of the agent handling the call.
In-bound calls to a Call Center similarly prompt the display of customer information to the agent or customer service representative handling the call.  As a result, agents will have critical information about the caller's preferences, issues, buying history and other information to aid sales efforts and provide exceptional customer service.
After the call, organizational intelligence is automatically deepened, because Voicent will save and upload the handling agent's name, call notes, call disposition, opt-out information, and sales campaign details to the customer's CRM record.
The customer information is then available for instant retrieval the next time a call connects to or is received from the customer.  Or, using the new Agent Dashboard—provided in Voicent's 9.0 release—agents doing follow-up work can instantly access the CRM data and use the Dashboard's click-to-call capabilities, chat connections, SMS text messaging, click-to-email capabilities, and more.
Downloadable trials of Voicent's software is available on Voicent's website (voicent.com/download/).
Voicent users without existing CRM tools can take advantage of Voicent's own, fully-integrated CRM tool.  Voicent Call Center CRM enables the same sales- and customer service-enhancing efficiencies as third-party CRM tools, including pop-up live call displays, automated record updating, automated management of opt-out requests and contact preferences, easy access to notes, call scheduling and other capabilities.
About Voicent Communications
Headquartered in Mountain View, California, next door to Google's corporate campus, Voicent is a leading developer of innovative communication tools.  The company has more than 10,000 satisfied customers around the world.
Voicent began with the idea that personal computers and the Internet could be used to radically reduce our dependence on highly expensive and inflexible telephone and data-transmission systems.
In October 2003, the company reached its first major milestone—the release of Voicent Gateway 1.0, its flagship product. The success of the Voicent Gateway provided the company unlimited possibilities in designing innovative communication solutions.
Since then, Voicent's Gateway has served as a springboard for innovative products including its Call Center management tools, design software for creating customized Interactive Voice Response (IVR) systems, automated appointment-reminder software, phone, email and text-message broadcasting software, and computer-contained PBX systems.
Most recently, Voicent has developed integrated Call Center and Customer Relationship Management tools that enable even remotely located agents, employees and manager's to efficiently communicate and work on easy-to-use desktop dashboards.
As the world increasingly begins to revolve around the Internet, and as computers become more powerful and less expensive, Voicent remains focused on developing innovative, computer- and Internet-based communication tools and services to help companies both large and small, communicate more effectively and efficiently.
What We Offer
Voicent gives you the tools to connect and engage with customers. We offer predictive dialers, auto dialers, marketing automation, inbound IVR handling, phone and text/SMS surveys, bulk SMS, email marketing, and more. Whether you're a small business owner, hospital, nonprofit, government agency, or a global call center, we're confident that our award-winning, feature-rich software will help you connect, engage, and succeed.