Creating an Auto Attendant
To create an Auto Attendant for automated handling of inbound calls, go to Setup > PBX > IVR App. Once you're here, the first thing you'll notice is the following menu: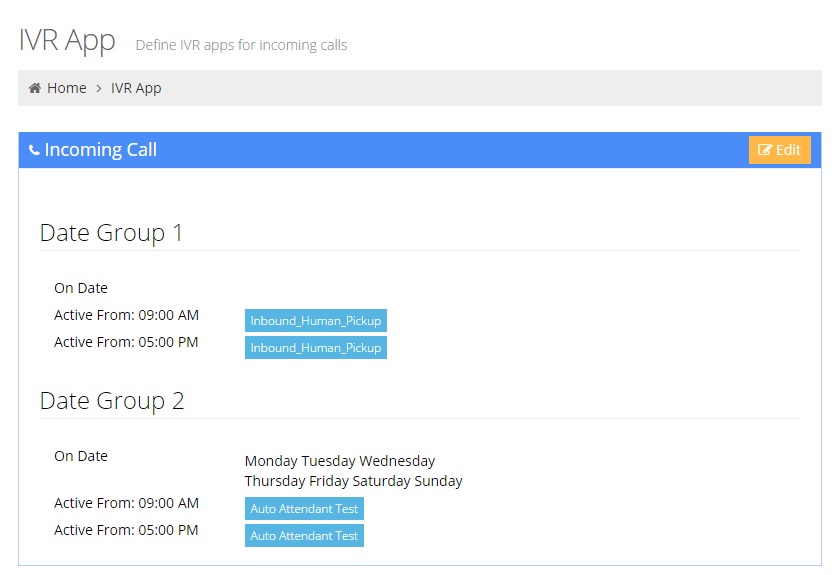 This menu lets you set up two different Date Ranges, each with two different Auto Attendants. This allows you to setup an Auto Attendant for when your business is open, and when your business is closed. You can select which days each Auto Attendant will be active, as well as the time of the day. To see how to create your first Auto Attendent, go to the follow area and click +Add

You should see a page like the following. First, give your Attendant a name. It will be useful to give it a name that describes what it does. Next, you'll need to add an audio file that will get played when the caller first connects to the PBX system. It's important that this audio file contains instructions on what numbers the caller can press, and what they will do.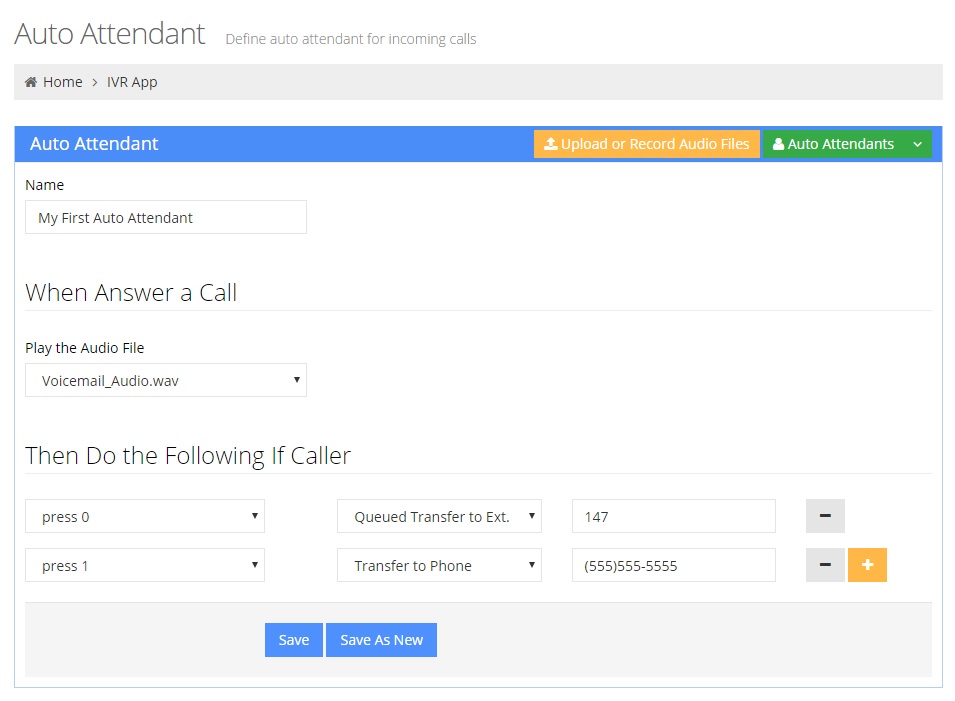 The last step will be adding the phone menu options for the caller to choose from. Select the numbers you want the user to press, and then the corresponding action to be taken. In the example above, I've chosen to transfer to my extension if the user presses "0" or transfer to my cell phone if the user presses "1". Now that you've setup the number options, it's time to activate your newly created Auto Attendant.
To activate your Auto Attendant, go back to the Setup > PBX > IVR App page. Then, click on "Edit" under the Incoming Call portion of the page. You'll be taken to a page like the following: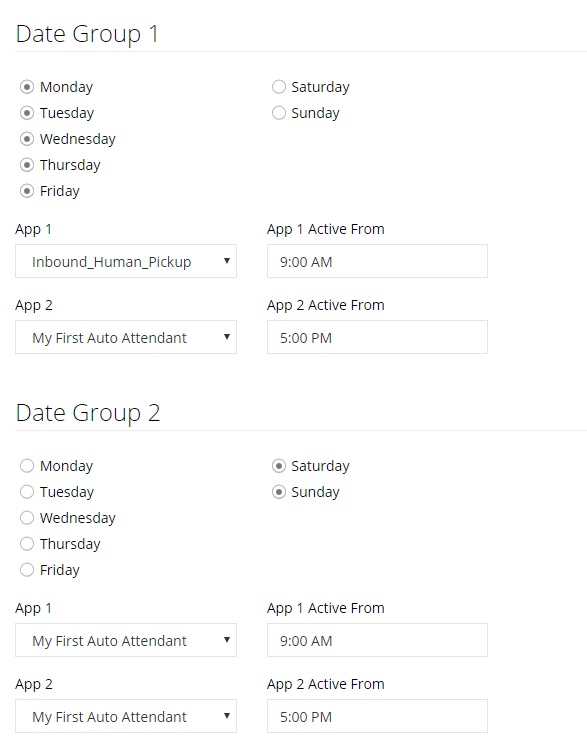 This page is responsible for managing what Auto Attendants will be active during each day, and which hours of that day. In the example above, we've created a system that will let the user take inbound calls from 9AM-5PM Monday through Friday. After 5PM, it will go to the Auto Attendant we just created, which forwards the caller to my office number or my private cell, where they can leave a message.
Once the weekend comes around, the system will only use the attendant we just created, so no inbound calls will have to be answered manually.