Personalizing Texts
In this article we'll go over how to personalize text messages in Voicent software.
This feature lets you insert contact-specific information, such as a first name, automatically so that you don't have to craft a separate email for every customer or lead you engage.
Lets start off by going to Setup > Campaign > Messages as pictured below.
Once you're there, make sure to click Text, and then click add.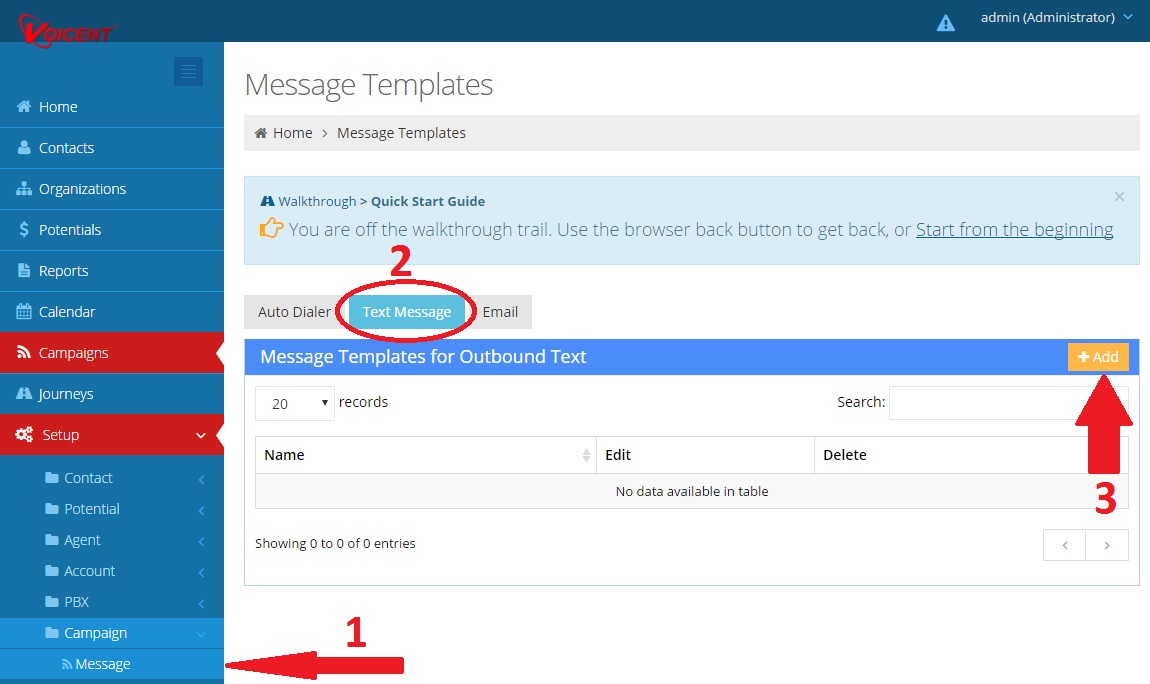 Now that you've clicked add, you should be taken to a page that looks something like the picture below. Go ahead and give the message template a name, preferably something you'll remember later. Now, make sure to select the option labeled Personalized Message. After that, click continue.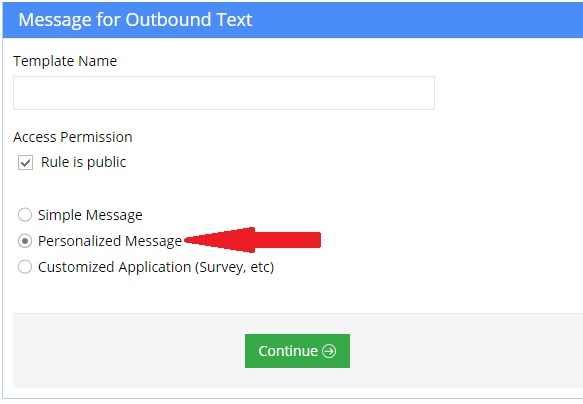 Now you're finally there, you get to start personalizing the message. As you can see below, a personalized message exists of a combination of text and dynamically inserted CRM fields. For regular text, simply select text in the drop-down menu on your left. For a personalized contact field, select CRM field.

There are a number of CRM fields to choose from, so get creative and see what kinds of combinations you can come up with!