How to Setup a GSM Modem
A GSM modem is a device that allows computers to use mobile networks for SMS and MMS communication. This hardware is necessary for our text messaging software to communicate over mobile networks as if your computer is a mobile device. As you can see from the picture below, these devices look like flashdrives and are easily connected to your computer through a USB plug. You will need a SIM card to use with this modem.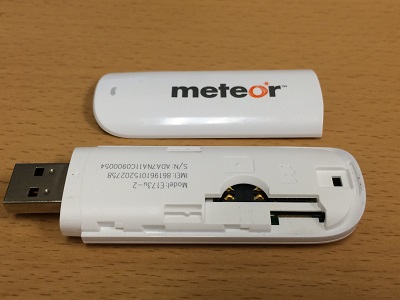 A SIM card is what mobile networks use to identify and authenticate users. This piece of hardware is necessary for the GSM modem to communicate with your network provider. It's important to know that GSM modems often require full-sized SIM cards. If you already own a SIM card and it doesn't fit inside your GSM modem slot, you'll need to purchase a SIM card adapter. As seen in the picture to the left, the SIM card is placed within an adapter (black casing) to make it full-sized.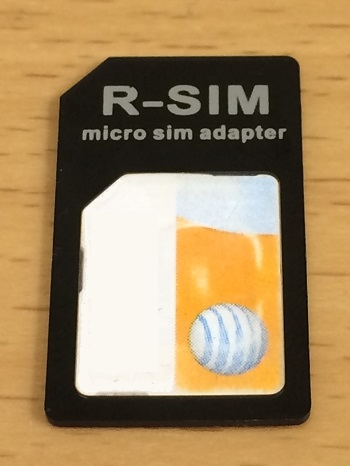 Now that you have both a GSM modem and a SIM card, you'll need to place the SIM card inside the GSM modem. As you can see in the picture to the left, the SIM card fits right into the slot on the GSM modem.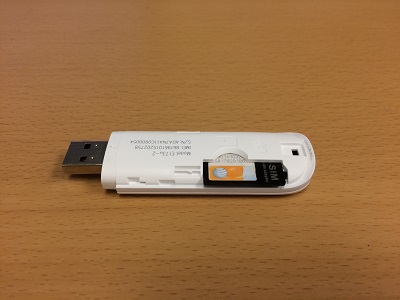 Once you have connected your GSM modem with your SIM card, plug the GSM modem into your computer's USB port. After doing this, there should be a program that starts to run. It's important to stop any program that starts running when the GSM modem is connected, as Voicent software doesn't work when this software is running.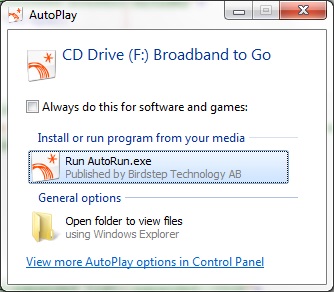 The picture above shows the window that appears when your GSM modem is first plugged into your computer. It's important not to run the program named "AutoRun.exe" If you did run the program, you can always end it by using your Task Manager to end it.