Setting Up Texting: Required Materials
There's a few things you'll need before being able to fully setup texting through our software. First, you'll need a texting plan through a GSM-based service provider (like AT&T or T-Mobile). Then, you'll need a
SIM card and a
GSM modem.
SIM Card
SIM cards are usually distributed by your service provider when you purchase a calling/texting plan. If you already have a texting plan and you do not have a SIM card, contact your service provider and they can assist in providing you with one.
GSM Modem
The supported zoom modem is discontinued by the manufacture. but you should still be able to get a working GSM modem from Amazon or eBay. The recommended one is made by Huawei (Mobile Broadband E173). This modem is also sold under different brands like Meteor, eMobile, etc.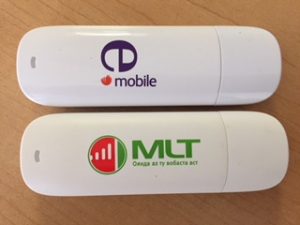 But the back of these modems should display Huawei as shown below.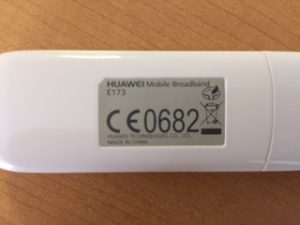 Please be aware that though these modems should work well and are pretty easy to set up,  we no longer provide support for settings these devices.
GSM Modem Setup
To get help with setting up a GSM modem, read this
GSM Modem Setup article.
If you plan on using our text message software without a GSM modem, click
here.
SMS Setup
Once you have an active texting plan with a GSM-based service provider, a SIM card, and a GSM modem, then you can start texting from your computer using Voicent's software!
To get started, read this helpful
SMS Setup Guide