Setup Voicent To Use Your SIP Trunk Service
Step 1: Get Your SIP Trunk Service Info
If you are currently using a SIP trunk service, obtain the connection information from your service provider.
There are usually two types of user authentication scheme for SIP trunk service:
IP authentication
User password based authentication
It is really easy to setup for IP authentication based trunk service, The connection infoormation is the IP address of the trunk service server.
The following figure shows the simple configuration info.
For user password based authentication, you should get your connection info from your SIP trunk provider. The following example shows how to
configure Nexvortex SIP trunk service.
Step 2: Setup Voicent
Open the Voicent App and select Setup > Options.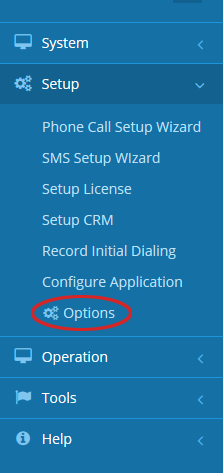 Click SIP, then the Add button to specify your new SIP account.
SIP trunk setups are usually much easier. In most cases, all you need to do is enter the SIP trunk server's IP address in the domain field, and turn off domain registration.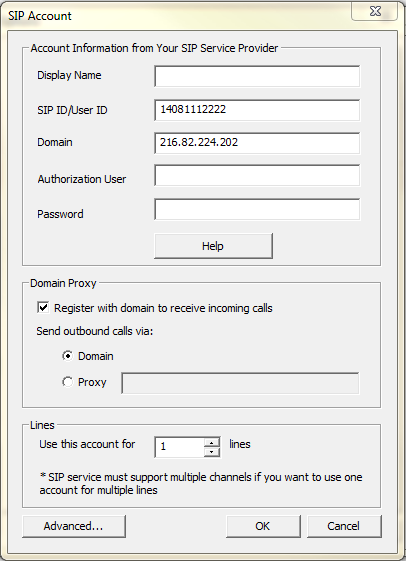 Step 3: Test Using Voicent Software