How to Use Predictive Dialing
Create Call List
Before you can run a campaign, you'll need to create a call list.
This can be done by simply adding yourself to Contacts and then selecting All Contacts during the campaign creation.
Start Predictive Dialing
Go to Campaigns and click Predictive Dialer. This will start the Predictive Dialer Campaign Wizard. After selecting Predictive Dialer, you will need to enter a name and select the list to Predictive Dial.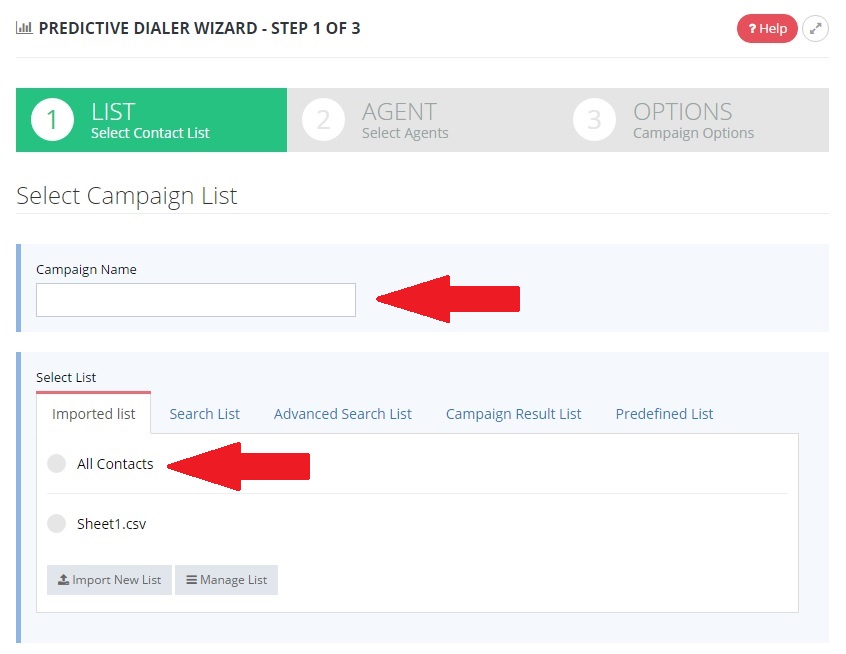 After you've done this, hit continue and you will be taken to a page where you must select the agents to be used in the campaign.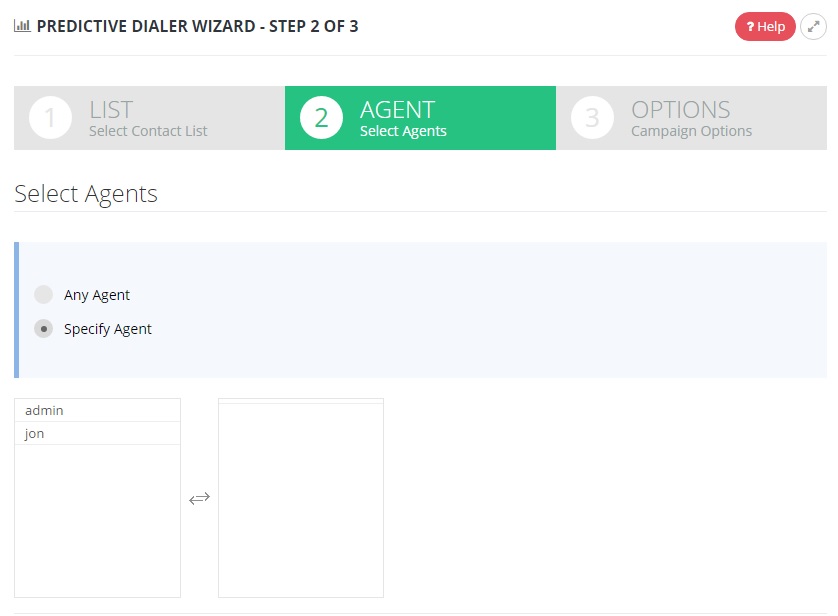 Hit continue once you've selected the agents that are participating (or simply select Any Agent, which includes all agents in the campaign). You will be taken to the final step of the Predictive Dialer Wizard, which is picking your disposition rules and the number of lines you will want to use. You may also specify what script, if any, you would like to use: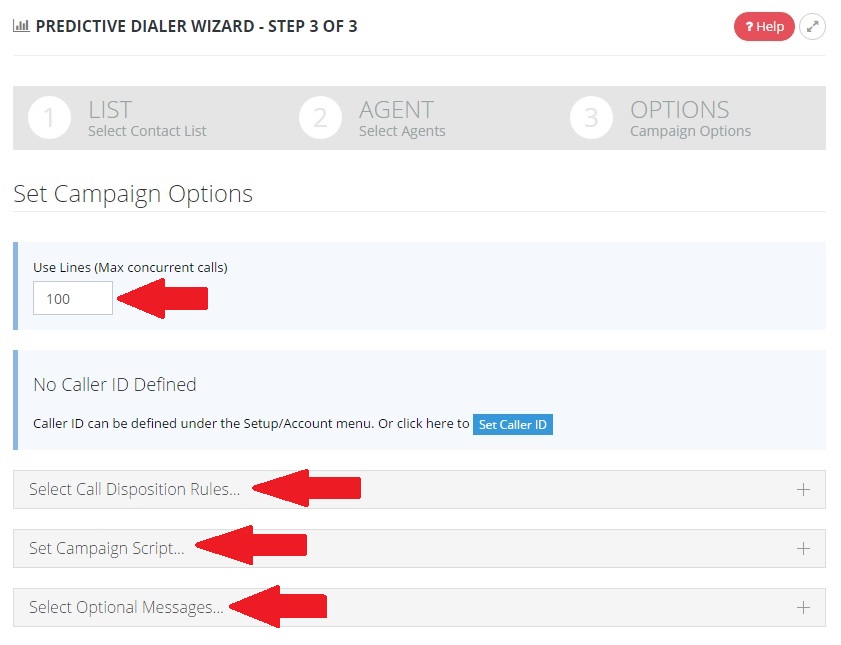 Now simply hit the Create Campaign button and your campaign will start!
Note: you must have an agent logged in for the Predictive Dialer campaign to start. If an agent isn't logged in, open up the Agent Dashboard and then log in.