Agent Dashboard™: Voice, text, email campaigns
From the Dashboard™, you can use Bulk SMS, Bulk Email, Predictive Dialer, and Auto Dialer simply by creating a new campaign. All you need are contacts from your built-in Voicent CRM and Voicent's broadcasting tools.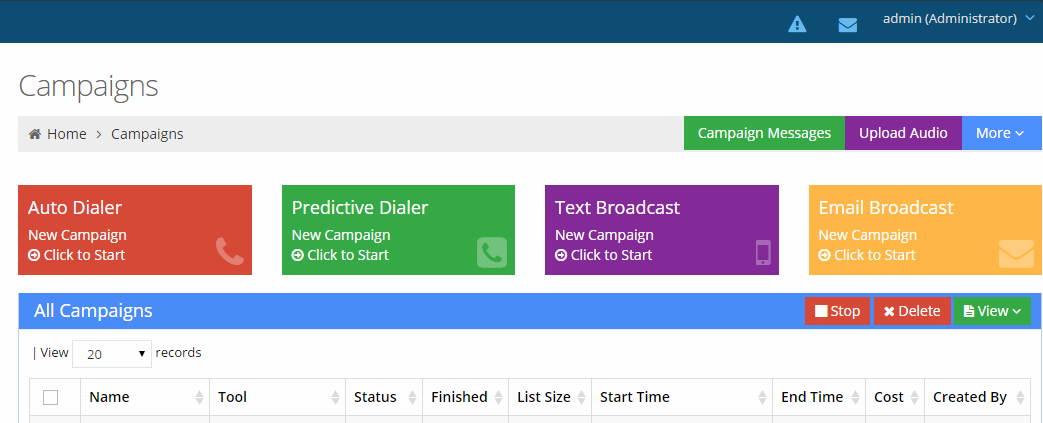 Start. Stop. Resume.
From the Agent Dashboard, you can set up, create, run, re-run campaigns and view campaign summaries with a single click. Campaigns can be started and stopped manually, or can be automatically stopped after a specified time. You can also resume campaigns from an unfinished list of phone numbers.

Automatic Time Zone Management
Campaigns can be automatically resumed and stopped based on time zones.
Scalable
You can run phone campaigns with unlimited phone numbers to call and with up to thousands of lines (which make simultaneous phone calls). Voicent's dialer technology allows you to reach millions of people within minutes.
Message Templates and Audio
Use text to speech with message templates, pre-recorded audio files, or even IVR applications when sending out broadcasts.