Agent Dashboard™: Marketing and Sales Automation
When it comes to marketing automation, most companies offer only email dripping. But Voicent software is deeply integrated with all three communication channels: phone, text, and email. This allows you to fully reach clients and ensure your marketing message gets through. Use Voicent's unique business automation to increase efficiency within your organization and boost agent productivity.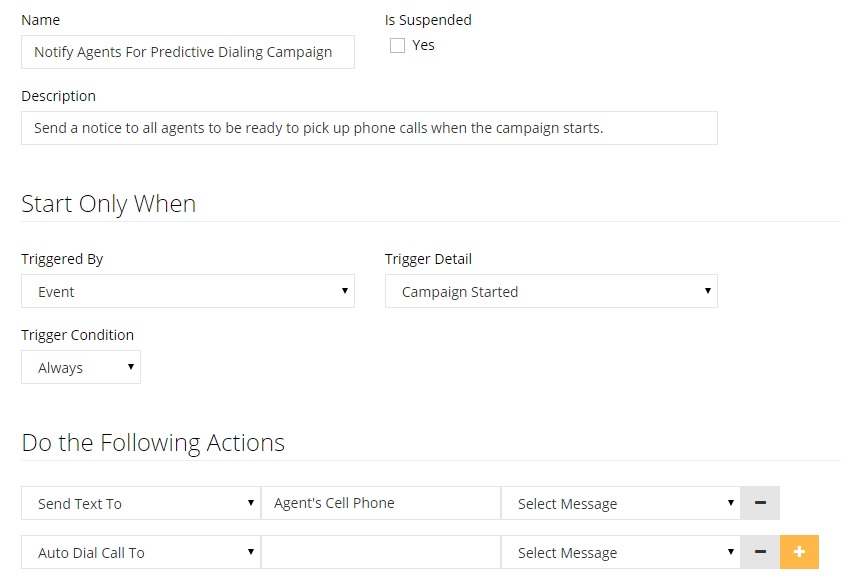 Triggers and Workflow
Easily create and add triggers to bolster your organization's efficiency and productivity. For example, when starting a predictive dialing campaign, you can send an alert out to all agents to make sure they are ready to pick up live calls. Triggers can also be set to act on web forms for the client, and send them a welcome email while notifying an agent to call the client.
Generate Web Forms
Using web forms is a great way to capture leads and website visitors with no extra hassle. With Voicent, you can generate web form code in the Agent Dashboard™ under the setup tab.
Hook Up Landing Pages
Track multiple landing pages and get real-time reports of how many have visited, which page was visited, and see which customers have visited your website.