Agent Dashboard™: Making Outbound Calls
Chances are, your agents need to make outbound calls as well as inbound calls to close more deals and drive sales. Voicent software gives you the flexibility to use shared phone lines and extensions to make outbounds calls, and the Agent Dashboard™ allows you to quickly dial any phone number.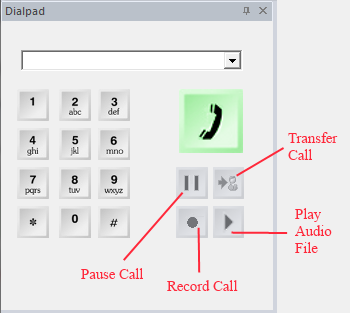 Making Outbound Calls with the Dialpad
Using the dialpad on the left side of the dashboard, type in any phone number and press the green phone icon to make a call.
You can eliminate time-consuming and error-prone hand-dialing by using the Agent Dashboard's dialpad. Phone numbers in the built-in CRM are displayed as links, so that your agents can click on these links to instantly dial the phone number.