Agent Dashboard™: CRM
The Agent Dashboard™ provides an easy-to-use interface for Voicent's CRM software. It also seamlessly connects your CRM with your Voicent Dialer software, so that you can have a truly built-in CRM for marketing and sales software.
Record and Automatically Display Caller Info
When someone calls in, a screen automatically pops up with the caller's information, contact history, and notes about the caller. If the caller is new and is not yet in the CRM database, a new entry is automatically added to the CRM for the caller, with the date of the call and the caller's phone number saved into the CRM.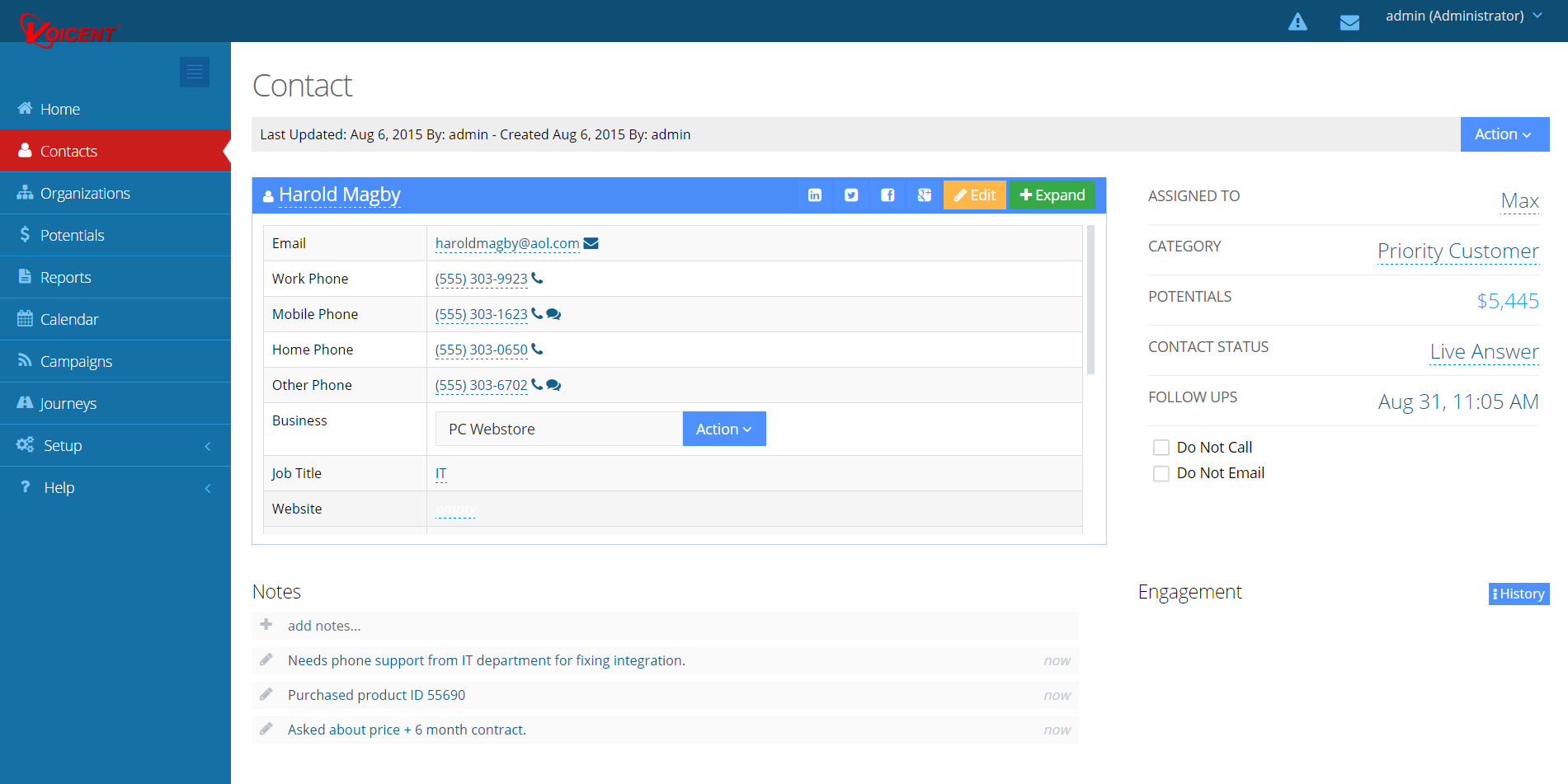 Track, Save, and Share
Track and save your caller's phone, text message, and email interactions. Your agents can share customer information to increase your organization's intelligence and efficiency.
Instant Screen Popup
Automatically display your caller's information on your Agent's Dashboard when live calls are connected to agents. Your agents will be able to see the caller's location, buying preferences, sales activity, purchasing history and other customizable info.
Plug-n-Play Your CRM
Have an existing customer database? We've got you covered. Voicent CRM works like magic with SugarCRM, Zoho CRM and Salesforce, so you can eliminate costly software integration.