Communicate efficiency and responsiveness
Automation is the key to achieving excellent public services
Your offices are being asked to do more and more, with fewer and fewer resources, all the while improving, or at least maintaining, service quality levels. Voicent provides a wide range of easy-to-use, automated, communications solutions for federal, state, and local government agencies and organizations. Voicent communications tools are widely used in government. For example, Voicent helps power FEMA's multi-location hurricane warning system in the gulf region, and is part of the emergency alert processes used by New York City's Public Transit system.
Voicent's software are affordable, requires no special hardware, and can be easily installed on a desktop computer, making it possible for even small government organizations to communicate to staff and citizens quickly, easily and inexpensively. For example, a Florida police department uses Voicent's BroadcastByPhone software to dramatically cut down on the posting of illegal signs by placing as many as 20 automatic calls per day reminding violators of the law and detailing their infractions.
Connect With The Public
By Phone, by Email, and by Text - With Just a Single Click
Customized telephone, email, even text messages, can be broadcast with just a single mouse click on a standard desktop or laptop computer. These messages can be friendly reminders of available services, notification of expected service disruptions, or announcements of special events.
What's more, citizens or staff can respond back to phone calls or text messages to get or report additional information using simple keypad entries or through Voicent's voice-recognition features.
Voicent's Multilingual Text-to-Speech plug-in can be used to personalize messages or even offer them in multiple languages, to help reach ESL speakers or non-English speakers.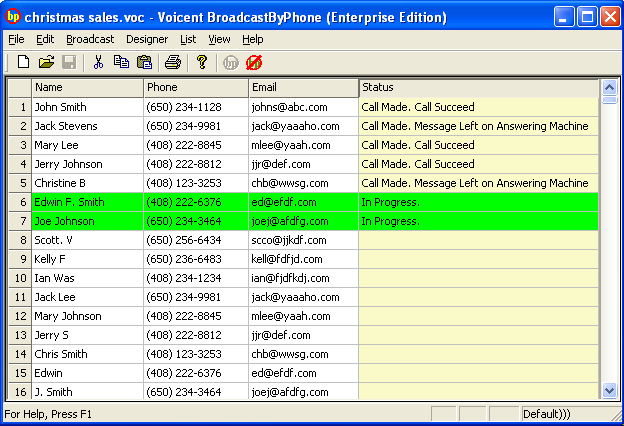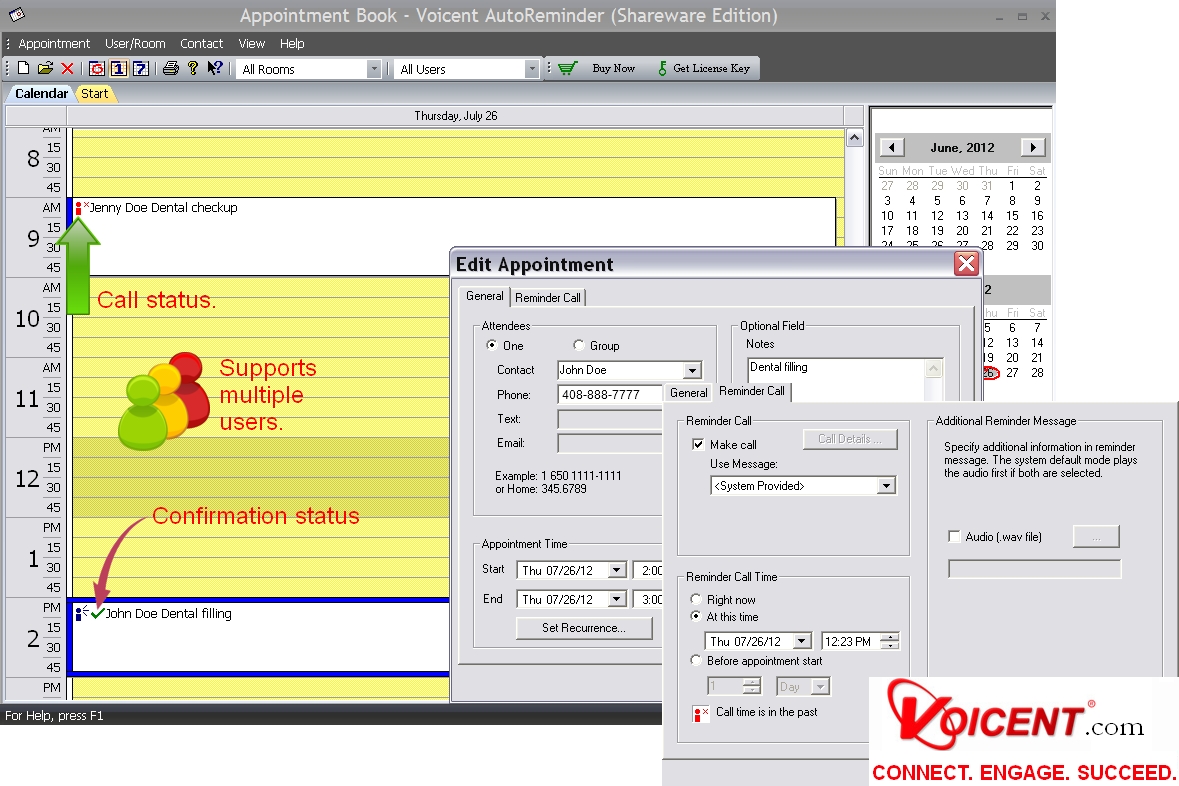 Take Control of Your Schedule
With Help From Voicent's Automatic Appointment Reminder
With Voicent's appointment scheduler and reminder software, the process of contacting people to remind them of appointments is completely automated. Our software places the calls, delivers the personalized messages in any language, and even allows confirmation with a single touch of the telephone's keypad.
Voicent's appointment scheduler software can be used not only within a particular office, but between remote offices, offering an easy but comprehensive method of sharing staff schedules.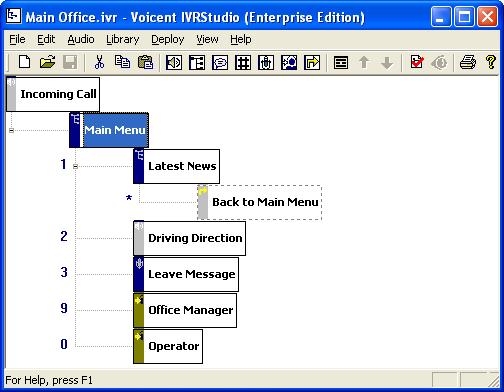 Manage Inbound Calls With IVR
Give Citizens the Information They Need - Automatically
Voicent's IVR Studio enables, with point-and-click ease, sophisticated management of your calls, including precise, automated routing and forwarding, music or information on hold, 24/7 information hotlines, automated answers for status inquires, text-to-speech prompts and responses, and much more.
From simple call-flow menus to incredibly powerful connections to web applications, CRM applications, and other tools, IVR Studio simplifies creation of inbound call applications that are fully integration with your existing IT infrastructure and government processes.
Federal, State, And Local Government Communication Software and Solutions