Eliminate No-Shows
Automate your appointment reminders to save significant time and money
Whether you're a single-practitioner or part of a large group, appointment reminders are critical to reduce no-shows and eliminate wasted office hours. As important as that job is, imagine the time your staff spends dialing numbers, waiting for answers, dealing with busy signals, keeping track of call schedules and all the other details involved in manually managing an appointment reminder system.
Voicent's AutoReminder is appointment management and reminder software designed to streamline and automate the appointment reminder process. What's more, Voicent's solutions were designed with your needs in mind. You pay for our software once and then own it for life. Everything we make can be easily installed, customized and managed using a basic computer running standard Windows software.
Fully Automatic Appointment Reminders
With Personalized Message and Touch Tone Confirmation
How does it work? Your staff simply enters a patient's appointment time and date. Auto Reminder does the rest. At the reminder time you choose, Auto Reminder will call the patient and deliver a personalized voice reminder of the time and date of the appointment.
During the call, the system allows the patient to use the phone keypad to confirm the appointment, or even get transferred to get the appointment rescheduled.
After the call, the confirmation status is clearly displayed with the appointment. If the patient leaves a voice message, it can be played by simply clicking on the message link in the appointment display.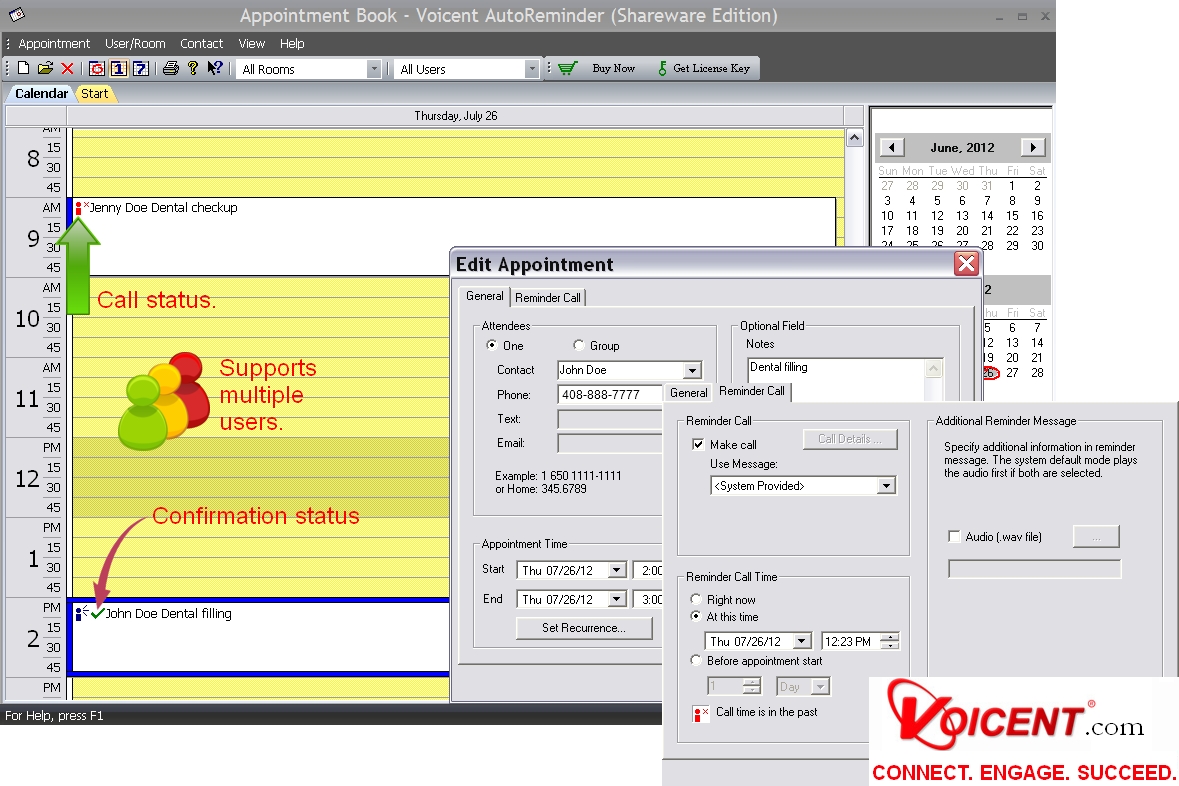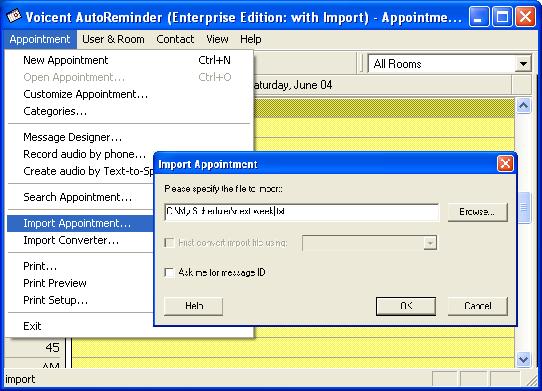 Easily Work With Your Existing Scheduler
By Simple Import Or Program Integration
If you already have an appointment scheduling system, Voicent's AutoReminder can easily be integrated into it and work seamlessly with it.
You can click a button to simply import appointments through a text file. This method works with almost all office management or billing software.
If you are the vendor of the scheduling software, you can seamlessly integrate Voicent Auto Reminder through its programming interface, eliminating the need for any manual intervention.
Easily Tailored To Your Size and Need
Multi-Office, Web Access, And Other Advanced Features
AutoReminder is easily scalable to the size of a group's practice. It even provides immediate access to appointments and reminders for remote, satellite or home offices, allowing central monitoring and management of staff schedules
Appointment display and reminder message are specific to a particular location or doctor, and they can be further customized.
Go Beyond Just Appointment Reminder
More Tools For Grow And Manage Your Practice
Marketing your practice with Voicent's broadcast suite for voice, text, and emails.
Manage inbound calls with auto attendant, music onhold, and interactive phone and text applications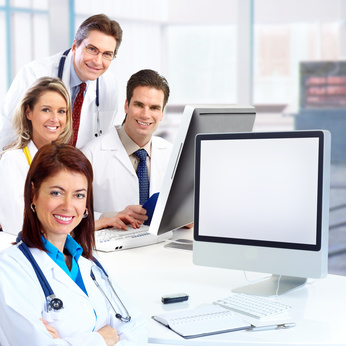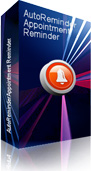 Auto Reminder
Integrated appointment scheduler and automatic phone reminder with touch tone confirmation
Medical Office Software