Grow Your Business
Want to equip your small business to run with the big dogs? Voicent's powerful tools are priced for you.
With our communication tools, your company can present itself with a level of quality, sophistication and professionalism that was once out of reach for the small company.Voicent enables small businesses to offer big company services and do big company marketing. How? By using IP technology to create software that replaces expensive, hard-wired, old-fashioned equipment.
And, by making sure our products are affordable.
Voicent's communication solutions were designed with your needs in mind. You pay for our software once and then own it for life. Everything we make can be easily installed, customized and managed using a basic computer running standard Windows software.
Get Your Message Out Fast
By Phone, by Email, and by Text - With Just a Single Click
Offer your customers the ability to get special alerts or confirmation mesages about sales, deliveries or special events. Let them choose from a selection of formats: email, phone or text message.
Use one of Voicent's BroadcastBy tools to send quick messages to customers asking if they're happy with your company.
Share important, valuable information with customers via an email newsletter, using Voicent's BroadcastByEmail product. There is no better way to deepen customer relationships. Click here for advice and tips on creating and managing Email Newsletters for Small- and Medium-sized businesses.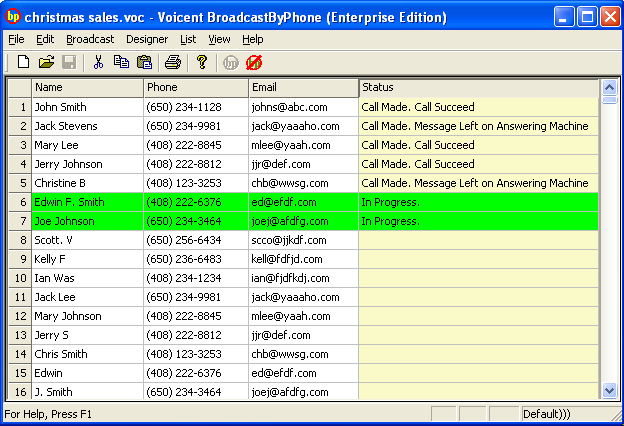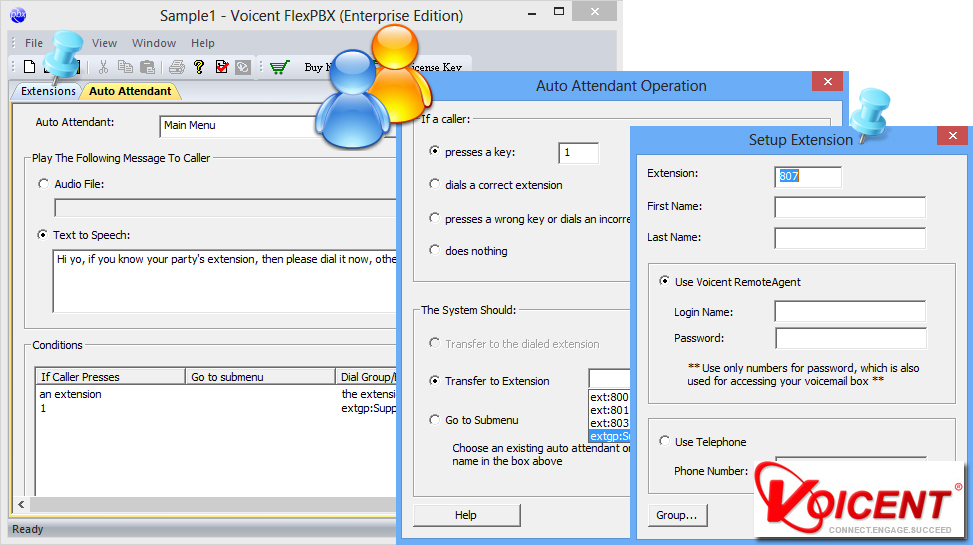 Improve Your Image
Present your company with a level of quality, sophistication and professionalism that once only big businesses could afford
Offer your clients a confidence-inspiring and credibility-raising experience anytime they call you. From on-hold music to voice-prompts enabling callers to help themselves to basic information like directions, hours, etc., your phone system can demonstrate your company's committment to quality and professionalism.
Get a 24/7 virtual staff to answer calls, deliver information and take messages.
Give a phone extension and voice-mail box to every employee, making them feel like avaluable part of your team. Give multiple phone extensions and voice-mail boxes tor those employees wearing more than one hat, helping them better organize and manage their work
Close More Sales
By Focusing on Real Prospects
Automatically dials out on multiple lines and only connects when a call is answered by a live person. Intelligently adjusts dialing speed based on agent availability
Reduce agent training and repetition boredom by using pre-recorded marketing messages that can be played during the conversation
Click a button to transfer best prospects to your closer. Automatic screen popup will present all the detailed information about the prospect your closer needs to know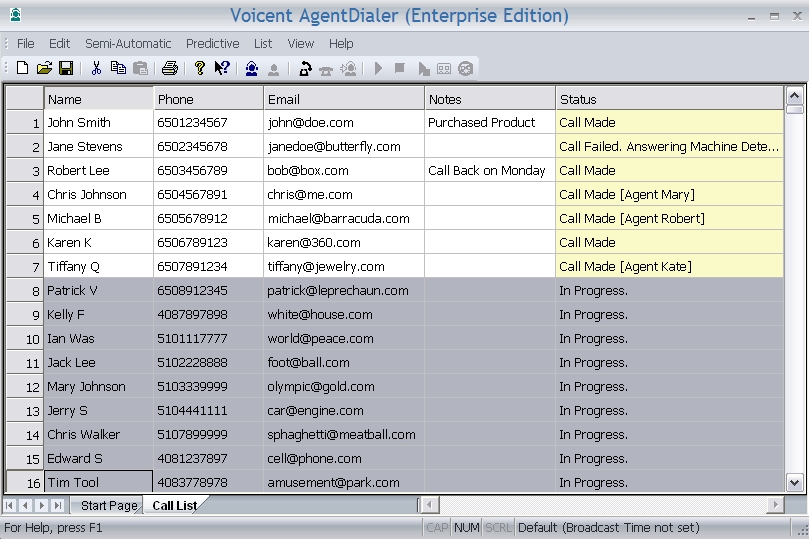 Small Business Marketing Solutions