Power. Simplicity. Savings.
Exploit the power of VoIP technology
to get more powerful communication systems while saving significant money
Voicent's extraordinary combination of simplicity, flexibility, scalability and easy integration, gives large enterprises the ability to quickly and affordably solve communication challenges.
Need automated, easy-to-use tools to send voice, text or email messages to large numbers of people? Need to quickly equip remote offices or agents with dependable phone services integrated into existing systems?
Voicent offers tools to meet all of those challenges and many more. And, thanks to Voicent's simple buy-it-and-own-it-for-life licensing, there are no monthly, annual, or per-message costs or fees.
Reach Millions with a single click
By Phone, By Email, and By Text
If you are looking for tools to solve big communication problems, check out our broadcast suite, which enables sophisticated software messages by phone, email, even by text message!
Offer your customers the ability to get special alerts or confirmation mesages about sales, deliveries or special events. Let them choose from a selection of formats: email, phone or text message.
Use one of Voicent's BroadcastBy tools to send quick messages to customers asking if they're happy with your company.
Share important, valuable information with customers via an electronic newsletter, using Voicent's BroadcastByEmail product. There is no better way to deepen customer relationships.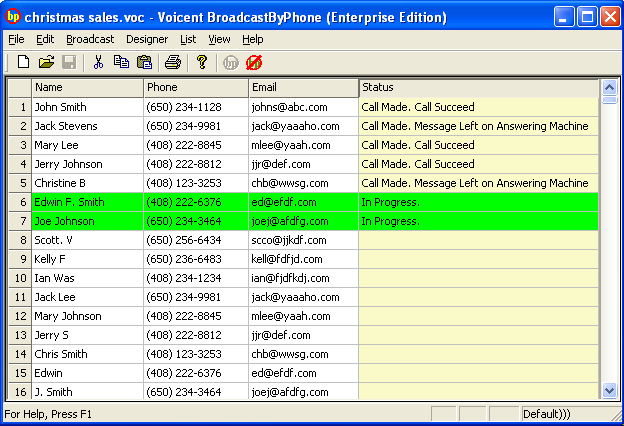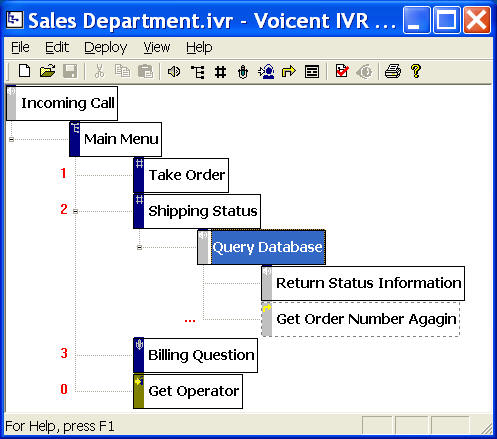 EASILY INTEGRATE ANY VOICENT TOOL
With the Point-and-Click Ease of IVR Studio
Investing in new telephony equipment is not only expensive, it is complex and disruptive to operations.
Voicent's software is designed to be easily integrated into your existing infrastructure and are designed to work seamlessly with your existing setup.
From simple call-flow menus to incredibly powerful connections to web applications, CRM applications, ERP applications, and other tools, IVR Studio simplifies creation of interactive voice and SMS applications that are fully integration with your existing IT infrastructure and business process.
Based on internet standards, Voicent IVR Studio is extensible and allows integration with existing websites and custom-developed Java classes, which enables independent developers to use Voicent IVR Studio to meet unique business needs.
Use GUI point-and-click interface for standard call flow design, and use HTTP or programming API for deeper integration with your existing IT infrastructure.
Enterprise VOIP Solutions