Improve Patient Communication
Choosing the right tools will save significant time and money
For hospitals, using the wrong communication system or service can be costly. On-premise systems normally require expensive equipment that is inflexible and hard to maintain; while hosted services routinely charge a per-call premium that can quickly deplete your monthly budget, especially for a large hospital's high call volume.
Voicent's software solutions require no hardware and can be easily configured to work with your existing IT infrastructure, such as your patient database and Hospital PBX system. What's more, Voicent's software is designed with your hospital IT department in mind, providing extensive programming interfaces that are open and easy to use.
Fully Automatic Appointment Reminders
With Personalized Message and Touch Tone Confirmation
Appointment reminders are critical to reduce no-shows and eliminate wasted office hours. Voicent's Auto Reminder will call the patient and deliver a personalized voice reminder of the time and date of the appointment, collect touch-tone confirmation, or transfer to appointment setters for rescheduling.
Use Voicent's message design tool to customize the reminder message for different departments and different appointments.
If you already have an appointment scheduling system, Voicent's AutoReminder can easily be integrated into it and work seamlessly with it.
Voicent's software can be easily configured for a large user base and scaled up to accommodate any call volume.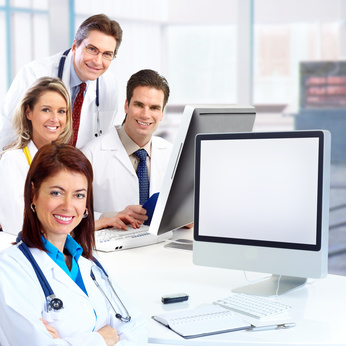 Voicent Broadcast Suite
Send Automated Voice, Text Messages and Email
The tools in Voicent's broadcast suite are completely automated message-delivery systems. Once started, there is no human intervention ever needed. The tools can automatically stop themselves once blocked evening hours are reached, and can even reschedule themselves to resume broadcasting the next day.
Fully integrated with Voicent IVR Studio, so you outbound calls can handle multiple level of questions and answers, automatically update patient database, and automatically send out email if certain conditions are triggered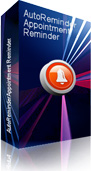 Auto Reminder
Integrated appointment scheduler and automatic phone reminder with touch tone confirmation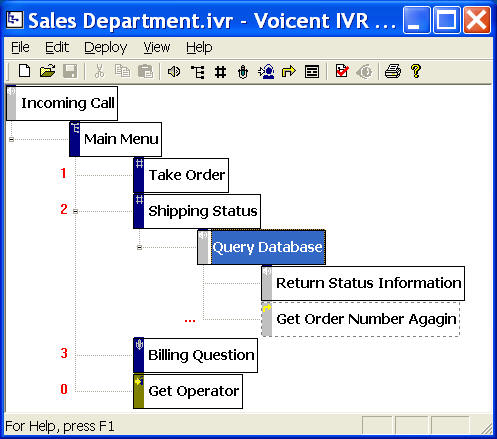 Manage Inbound Calls Through IVR
Give Patients The Right Information
Voicent's IVR Studio enables, with point-and-click ease, sophisticated management of your calls, including precise, automated routing and forwarding, music or information on hold, 24/7 information hotlines, automated answers for status inquires, text-to-speech prompts and responses, and much more.
From simple call-flow menus to incredibly powerful connections to web applications, patient database, and other tools, IVR Studio simplifies the creation of voice and SMS applications that can be fully integrated into your existing IT infrastructure and process.
Based on internet standards, Voicent IVR Studio is extensible and allows integration with existing websites and custom-developed Java classes, which enables IT developers to use Voicent IVR Studio to meet the unique needs of healthcare organizations.
Hospital Appointment Scheduler and Appointment Reminders By Phone, Text, and Email