Reach more Voters, Volunteers and Donor
Winning campaigns are created with agile, flexible, powerful communication tools
When it comes to election campaigns, you need to build it fast and you need to build it well. Voicent's sophisticated, easy-to-use communication software lets you hit the ground running by providing pinpoint control of information and resources while allowing you to reach the greatest number of people possible.
Our tools enable you to quickly build communication networks that keep volunteers informed, engaged and productive. When you need to reach a broad, far-flung audience of voters, Voicent provides automated but highly personal ways to get your ideas out.
Nothing demonstrates organizational quality like graceful, agile and sophisticated communication. Voicent gives you everything you need to communicate effectively and efficiently.
Get the Power of a Predictive Dialer
Energize your Phone Campaigns for a Bigger Impact
Voicent's AgentDialer, also used in large call centers, automatically dials calls and screens them for no-answers, busy signals and answering machines. , etc.
When an answering machine picks up, a recorded message is left or the call is skipped. When a live person answers, AgentDialer hands the call off to a volunteer and produces a pop-up screen for the volunteer, providing the dialed person's name and address. Imagine the boost in productivity you'll get when volunteers aren't spending most of their time dialing phones and listening to them ring!
What's more, the virtual nature of the system means that your campaign volunteers can work from anywhere there's an internet connection.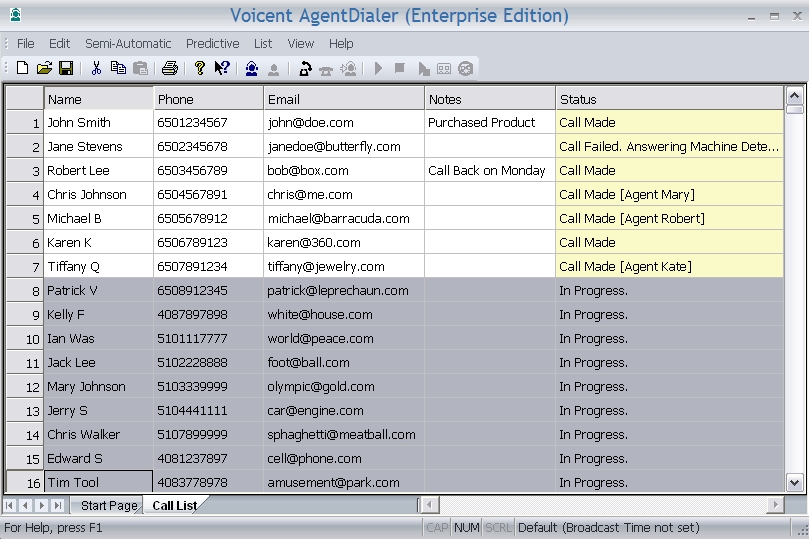 Campaign Broadcast Suite
For Broadcasting Voice, Text, And Email
Voicent's BroadcastByPhone software allows you to automate the campaign process by sending out pre-recorded campaign messages to everyone on your campaign list. The tools in Voicent's broadcast suite are completely automated message-delivery systems. Once started, there is no human intervention ever needed. The tools can automatically stop themselves once blocked evening hours are reached, and can even reschedule themselves to resume broadcasting the next day.
The BroadcastByPhone software can receive touch-tone responses, so voters interested in volunteering or donating can immediately notify your staff or request information.
The touch-tone response capability can also be used to opt-out of future phone campaigns or to request information by mail.
The BroadcastBySMS tool enables you to nearly instantaneously connect with volunteers and donors by sending them detailed, retrievable text messages to their cell phones.
Voicent IVR Studio enables you to fully integrate your communication tools, providing automated call forwarding, self-help information delivery, updating of campaign databases, and automatic emailing of newsletters, fact sheets and other information.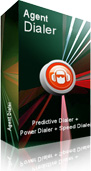 Agent Dialer
Automatically hands you only the calls answered by a live person; skips or leaves messages on machines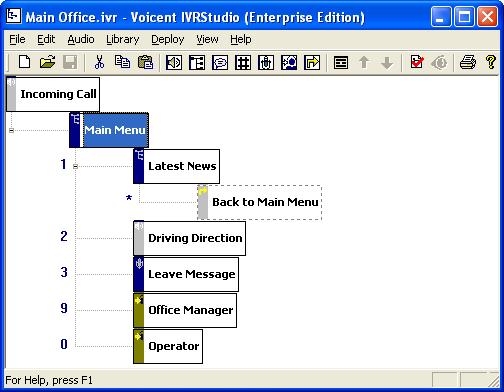 Manage Inbound Calls Effectively
Give voters and volunteers the information they need
Voicent's IVR Studio can automatically handle huge volumes of in-coming calls, effortlessly forwarding them or providing prompts that callers can use to get the information they need.
From simple call-flow menus to incredibly powerful connections to web applications and campaign databases, IVR Studio simplifies the creation of inbound voice, SMS and email applications that can be fully integrated into your campaign.
Political Campaign Software