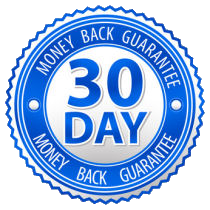 Advantages of Voicent's
BroadcastByPhone
Auto Dialer

One time purchase, use forever
No monthly fee, no contract
Instant Download
Works on any PC
Works with VOIP, PBX, phone line
Easy to use
You can try it before you buy it

Find out more
The telephone audio format

The audio file used to broadcast must be a .wav file with settings of PCM 8 KHz, 16 Bit, Mono. This format is the global standard for traditional telephone networks.
Get Rid Of Initial Silence

IMPORTANT: Please make sure that you do not have any silence in the beginning of your recording. The silence will likely to cause people to hang up. You can use an audio file editing tool, such as GoldWave to remove the initial silence.
How to check Federal Do-Not-Call List
Follow these instructions to check your call list against the Federal Do-Not-Call List. Please note that the instructions described here apply to both Voicent BroadcastByPhone program and Agent Dialer program.
Download your Do Not Call Lists from http://www.donotcall.gov. When downloading, please select the Text Format.
Once downloaded, use winzip program to unzip the file and save the file to a directory, such as c:\donotcall
For your call list, once it is loaded in the program, do the following:
In the main menu, select the Broadcast, and then Check Do-Not-Call List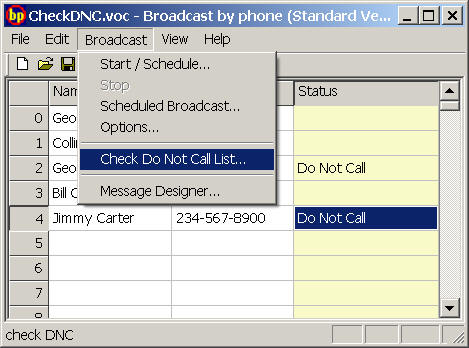 Specify the directory that contains do not call files (for example, c:\donotcall)
Specify the local area code, click OK.
For phone numbers in the Do not call list, the status column will be set to Do not call. Please save your call list. Future broadcast will skip the row with Do not call set.
Blank