Shopping Cart (0)
Payment methods
For your convenience, we accept all payment methods.
Buy at Online Store
AmericanExpress
PayPal
Visa
Mastercard
Check payment
Mail your check to:
Voicent Communications
PO Box 986
Los Altos, CA 94023
United States

Purchase Order
Purchase Orders are accepted only from U.S. government and public entities. Please scan your PO and email to: sales @ voicent .com, or fax to 1-888-522-1098
Pay by Phone
Call: 408.260.5811
Business hours:
8:30am - 5pm PST
Monday through Friday except
major U.S. holidays
Bank Wire Transfer
please contact: sales @ voicent .com for wire instructions.
Company Policy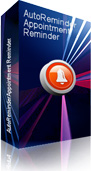 AutoReminder Upgrade
Appointment Reminder
(Appointment Reminder) Integrated appointment scheduler and automatic phone reminder with touch tone confirmation. More on Voicent Auto Reminder.

Upgrade To The Latest Release
Upgrade to the latest release (1st line)

$449

Upgrade to the latest release (2nd+ line)

$349

per line
Upgrade To Better Edition
Add Text Message And Email Add-On Module
Add Lines And Remote Clients
Add More Users
AutoReminder can add multiple users, multiple departments, multiple offices to schedule appointment individually. Each user's appointment schedule gives uniquely color-coded display and can be viewed privately. It can also search for an individual doctor's appointment more conviniently.
Additional User Scheduler Calendar

$299

per user
Do Even More With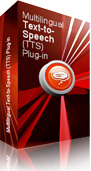 Text-To-Speech Plug-In
Text-to-Speech Enabler

Multi-lingual PlugIn enables any TTS engine to turn text to phone conversation in real time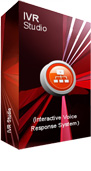 IVR Studio
IVR Designer Tool

Quickly build interactive phone applications that are fully integrated with your business. Utimate Customization Tool.
Business Phone, Dialer, Text Message, Email Product, Online Store