SMS Software, Send your Message to the Right People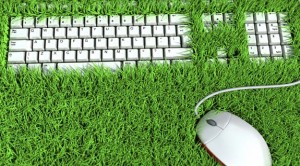 If you are preparing to unveil a successful email or SMS marketing promotion the best place to start is by fitting and using the correct SMS software to move forward to a successful promotion.
Sending your SMS messages to the right people at the right time is commanding.  This is very important; get your messages across to those consumers that want the information immediately – that is the key ingredient of successful SMS marketing.  With mobile devices being sold worldwide, a lot of people are using it every day.  Thus, making it possible for your messages to find their target each and every time you send SMS.
It is a known fact that by making use of a mobile medium the average person usually responds to a text message in the first couple of minutes.
Even promotional SMS's are normally answered to quickly – even sooner at times than emails. It is essential that you and your business take full benefit of SMS software to reach the target spot-on every time. SMS is already a cheap option to market your goods or services and the benefits are massive. Most of all, text messaging is really very easy – to become a pro you can be one in no time at all. Your marketing can now be one that is pro-active and no longer one that is passive.
Set up your mobile marketing campaign quite simply from your PC which is really convenient. Prospects can choose (or not) to opt-in to your marketing campaign by typing in a couple of short and simple keywords into their mobile devices – this is a code to accept your message which is then delivered directly to them.
Especially, if you are targeting an age group between the ages of 18 and 29 – few individuals in this group respond to emails – it is far more effective to reach them by texting.
If you would like to reach your market instantly, the fastest and most effective way is by installing Voicent BroadcastBySMS – an SMS software.
Voicent BroadcastBySMS
Because people tend to keep their mobile phones on hand, text messages are typically retrieved much more regularly than email or voice messages.
Voicent BroadcastBySMS is interactive SMS broadcasting software. It does not require you to sign-up with a bulk SMS service center that charges monthly or per-message fees. You can use your own text plan to send out messages. The key feature is its Message Designer and automatic processing of replies. For example, the software can understand specific replies to messages, and then act accordingly, automatically sending out additional info, making entries in a database or whatever actions you specify.