Send SMS Easier and Faster with Bulk Texting Software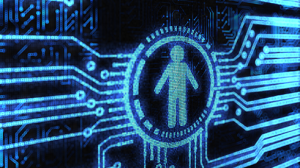 Sending SMS with your client base at regular intervals is very important to keep your company top of mind. If you don't, they can easily forget about you and head to another service provider or supplier. By using a bulk texting software, it can help you in get the best communication for your clients, at cheaper rates. With our bulk texting software it has never been easier to communicate with your clients.
So now, do you want to send bulk SMS to your costumers without adding their numbers one by one to the address bar every time? Here we introduce you Voicent's BroadcastBySMS for your PC. Unfortunately there are no bulk texting software which were specifically made for this purpose.
BroadcastBySMS for marketing purpose
This is viable, still because of the personal nature of cell phones, limited allotment of text messages and the fact that many people need to pay for to increase it; marketers should use this technology the same way they use fax and email technology–through opt-in programs in which recipients specifically ask to receive messages in that format.
Innovative feature and functions
Voicent's products can be customized to meet your exact needs. That means our products can be scaled to the size you need, and then easily expanded to grow just as fast as you do. If you have equipment or software that you can't part with, Voicent has built-in integration features that will allow you to keep what you need, while benefiting from the efficiencies and effectiveness of Voicent's new technology. If the needs of your business or organization change, Voicent's solutions can be quickly adapted to your new needs.
The key feature of this bulk texting software is interactive text messaging. This capability, along with the message customization feature, permits the software to process text responses automatically.
In addition, by using Voicent IVR Studio, you can set up inbound text message applications. For example, you can setup the system to send text information about product A when receiving incoming text '123′ and send text information about product B for incoming text '345′.
Another special feature is that Voicent text software does not require you to sign up with a SMS center. The software can use your own text plan from a cell phone company. It is the same as you sending out text messages from your cell phone.