Text Message Software Guide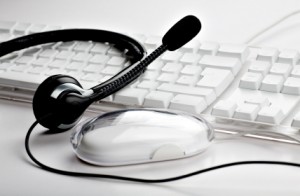 What is text message software? Good thing that you asked that. This article will define text message software.  Read onward and in just few minutes you will know everything that is necessary to know about text message software.  Say for instance, when a business deicded to launch a text message marketing campaign they use text message software to run that campaign.  Using your very own mobile phone to run your business' text message campaign is tedious and will take you time to send all those messages. What a headache!
A text marketing solutions provider offers their solutions through software – which is almost and always web-based. Now there are two types of text message software, one is desktop and the other is web-based. Not so long ago – about a decade – there was at least few commercial texts messaging software available. At the time the concept of Software as a Service (SaaS) was in the early stages. Thus, most text message software products were downloadable things that you ran from your desktop. Moving it forward to a few years ago and the idea of desktop based software for a task that requires an Internet connection has become somewhat a rare one. Instead, most the application runs through the browser – and this is the way nearly all popular SMS Marketing services work.
So how does it work? In order to use web based text message marketing software you typically visit a service provider's website.  You now send your text marketing campaigns after you login to their application.  The software runs on the service provider's server, is accessed through your browser – and the software application connects to the wireless carriers' mobile networks in order to deliver your messages.
Voicent offers a software called BroadcastBySMS which is an automatic text message software having a two way interactive communication between the user computer software and the recipient who will receive the text.
So how do you set it up? First you need to download the BroadcastBySMS software and install it with your computer.  It works with all windows based computer above Windows XP.  It also has a free trial version so you can try it before you even buy it.  The next step would be you take out your mobile phone's SIM card and insert it into the GSM modem.  Afterwards plug the modem into your computer's USB port.  Specify the COM port used by the modem for Voicent Gateway. You only need to do this once. Load you phone list and click the send button. All done!