Setup Caller ID
Setup Caller ID
Follow these instructions to setup your caller ID. Before the caller ID can be used for your campaign, a verification phone call will be made.
Select Setup, Account, Caller ID from the main menu.
Click the Add button. Enter the phone number then click Save
Click the Verify link. Click the Start Verification Call button.
A phone call will be made to the phone number specified. Answer the call and enter the verification code as shown below. Click Verify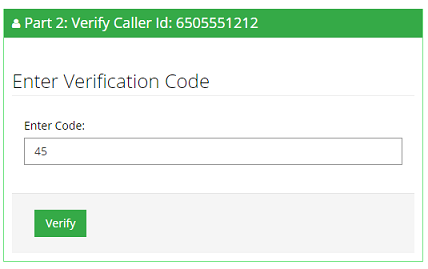 Once the verification code has been entered, you'll be ready to use the caller ID in a campaign.