How to Fix Voicent App CSS
The Voicent App has experienced a bug, that when triggered, causes the App to completely lose all CSS styling. Fortunately, the fix is easy. It's a simple reinstall for those of you who are experiencing it. For those of you that don't have the ability to shut down your Voicent systems and reinstall them, there is hope as well. By following these easy steps, you can change an important setting within your System Registry that will allow the Voicent App to appear as it should:
Become familiar with Regedit by reading this article: How to Use Regedit. Now that you're familiar with regedit, run it. Go to the HKEY_LOCAL_MACHINE folder, and expand it ("+"). Expand the Software folder within the HKEY_LOCAL_MACHINE folder. Expand the Classes folder within the Software folder.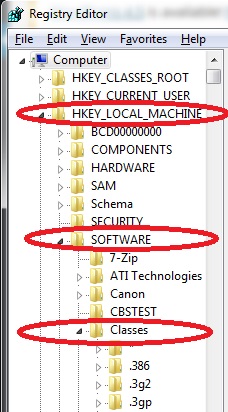 Click on the ".css" item within the Classes folder. Double click on the item named "Content Type." (pictured below)

Make sure the Value Name is "Content Type" and the Value Data is "text/css" & Now you're done!