How to Access Your Voicent Gateway
To access your Voicent Gateway, there's a few simple steps involved. First, navigate to your task bar. Find the green and white logo with a "V" in it, like in the following picture: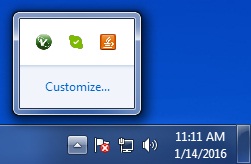 In the picture above, the Voicent Gateway logo if the leftmost icon.
Now that you've selected the Voicent Gateway application, you should see a dashboard like the one below: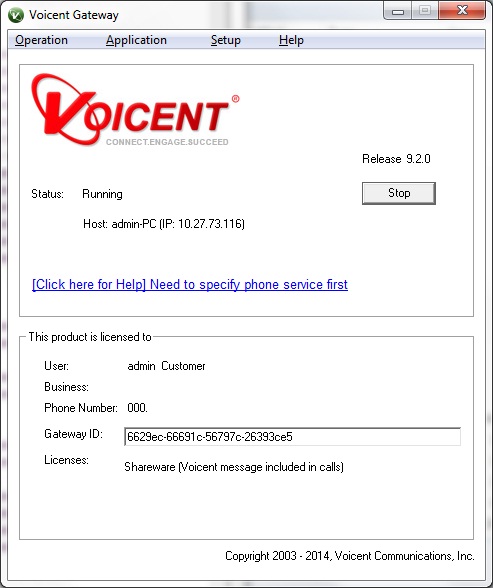 You've now reached your Voicent Gateway dashboard. To setup your phone or email with Voicent software, click the "Setup" tab at the top of the menu. For information on configuring Voicent software, click here.