Create Your First Auto Dialer Campaign
To start creating your first Auto Dialer campaign, go to the Campaigns Menu option on the left sidebar menu. Here, you will see four large buttons. Click on the one that says "Auto Dialer" and you will begin the Auto Dialer Campaign Wizard seen below.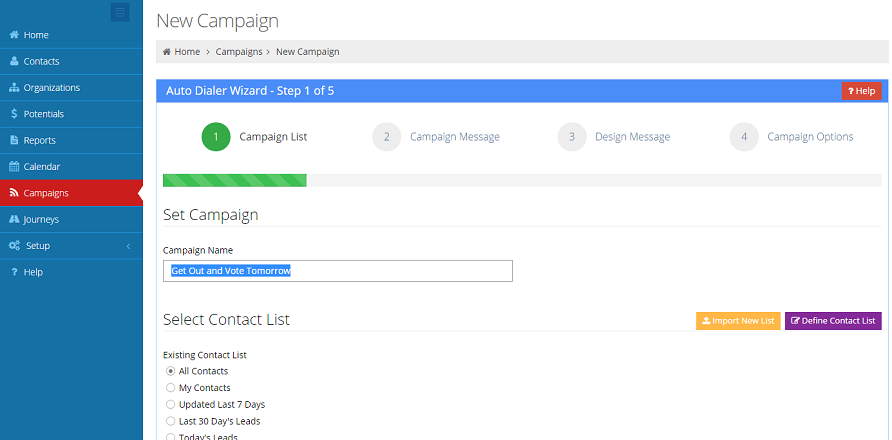 Start the auto dialer wizard

Import your call list from a spreadsheet/CSV file

Upload your campaign message audio file

Select number of lines, and click start
Voice broadcast campaigns are simple, non-interactive messages. For voice broadcast campaigns, the auto dialer automatically dials the call list. If a call is answered by a live person, the system plays your audio message. If it is answered by a machine, the system will leave the message after the beep.
Comments