Stop, Resume, and Rerun a Campaign
In the campaign summary page, the campaign control buttons are on the top right.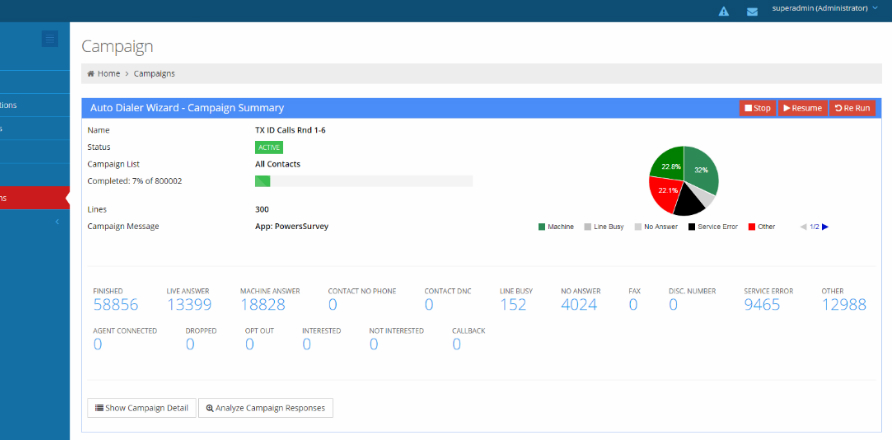 Stop an Auto Dialer Campaign
Click the Stop button. It may take a few minutes for the campaign to fully stop. When all active calls have finished, the campaign status is set to Finished.
Resume an Auto Dialer Campaign
Click the Resume button. The Auto Dialer will start dialing where it left off. The campaign status will change to Active and you will have a chance to specify how many lines to use for the resumed campaign.
Rerun an Auto Dialer Campaign
Simply click the Rerun button. The system will reprocess the call list and start dialing again.
Comments