View Campaign Results and Real Time Reports
The campaign summary page contains real time information. For information about each call, click the Campaign Details button.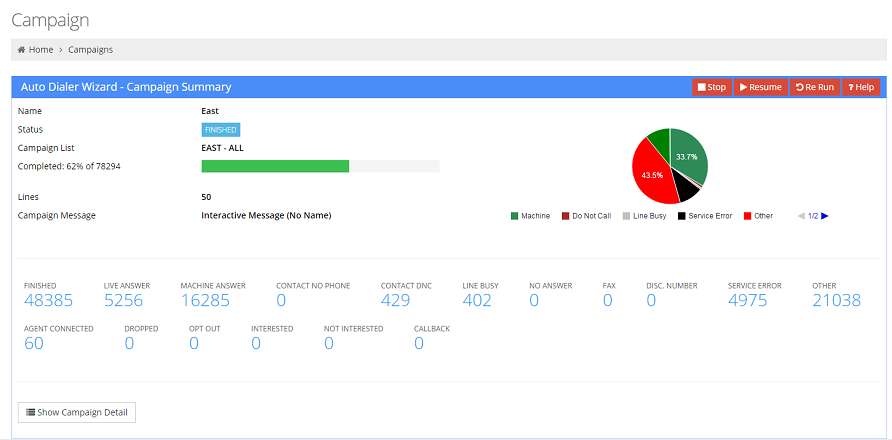 Campaign Results: Features
Campaign Summary Page

Campaign Details

View campaign details based on call result

Mass apply CRM records based on campaign result
Campaign results can also be used to create new call list. In addition, a call disposition rule can be used to set a CRM record after a call is finished. Both topics are covered in later chapters.