Click To Play Audio
Recording & Uploading Audio
In order to record and upload audio using Voicent software, go to Setup > Account > Click Audio in your web interface (not the Voicent App).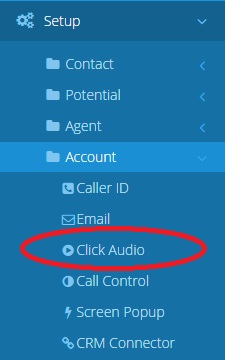 Now that you're on the page pictured below, (1) press Upload Audio. You will be taken to a page where you can upload preexisting audio files, or use Voicent software to record a new one. (2) If you already have uploaded your audio file into the Voicent software, then simply click the yellow Add+ button.

Once you're on the Upload Audio page, you can either make a new recording using (1) Call Me to Record a Message or select a prerecorded message using (2) +Add files….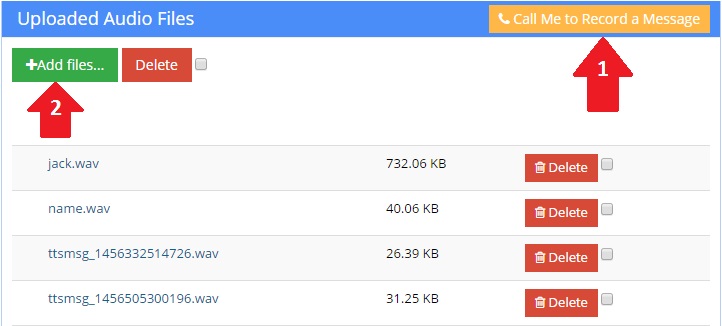 If you pressed Call Me to Record a Message, then you will see a pop up like the one pictured below. Simply enter your phone number and then pick up the call to record your message.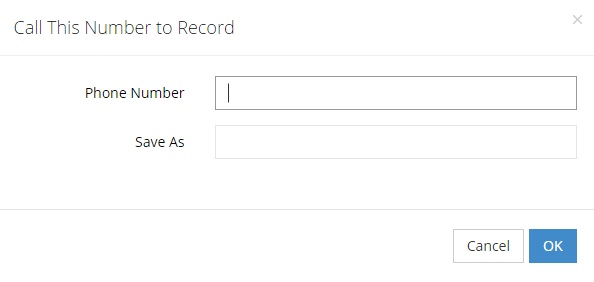 Add Click to Play Option
Go to Setup > Account > Click Audio. Press +Add. Fill in the three fields, and then press Save.

Test it!
Open your Agent Dashboard. Go to the dial-pad and enter a phone number that you can call for testing purposes. Once you've connected the call, use the button with a play symbol on it (pictured below) to start the audio recording. You can either just play the recording, or play and then hang up.