In addition to its regular service, Skype offers SkypeConnect, a SIP standard based service for business users. This service is suitable for a large call volume. Skype claims "Up to 300 monthly channel subscriptions can be bought per SIP Profile and can have multiple SIP Profiles per device."
If you use the Skype software to make phone calls on your computer, you are using the regular Skype service, not SkypeConnect. The regular Skype service has call limitations and is not suitable for business use. By using SkypeConnect, Voicent software can be configured to use its service directly, without invoking the Skype softphone software. This allows more simultaneous calls, easy configurations, and easy call optimization.
To sign up for SkypeConnect and configure Voicent software to use it, please follow the steps described below:
Step 1. Create a Skype Manager Account
Visit Skype for Business, create an account for Skype Manager. Once you are at Skype's website, select Business, then choose Skype Manager, as shown in the below figure.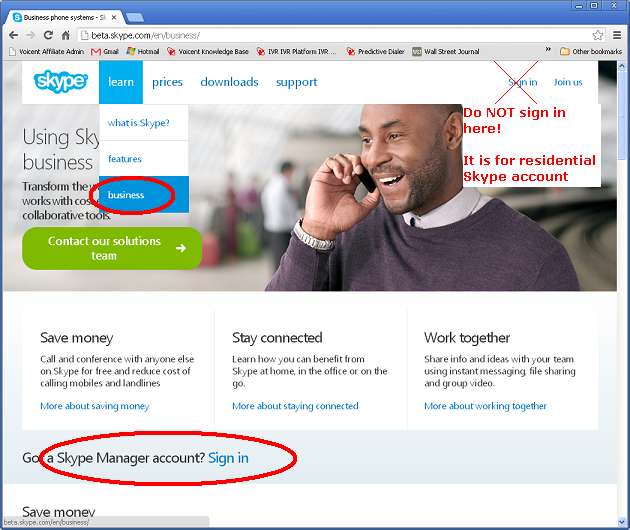 Step 2. Create a SkypeConnect Profile
Login to your Skype Manager account, create a profile for SkypeConnect. Click Buy a channel subscription to active this account. For each Voicent line, you need one channel. If you want to make 24 simultaneous calls, you need 24 channels.
Step 3. Allocate Funds for Outbound Calling
You also need to allocate funds for outbound calls if you are going to use Voicent outbound products. For inbound calls application, allocate incoming call funds. Once you have allocated credit to the profile, you should see the available calling credit as shown below.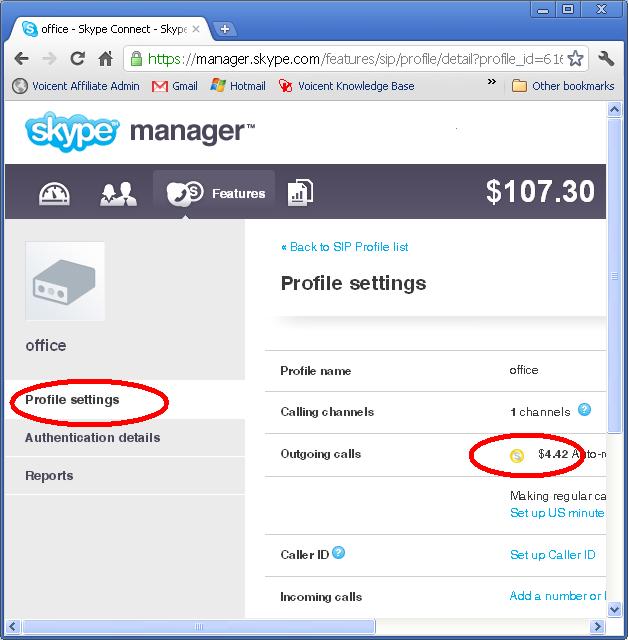 Step 4. Get Your Account Info
Take a look at Authentication Details in your newly created Skype profile. You should see your SIP user name and password as shown below.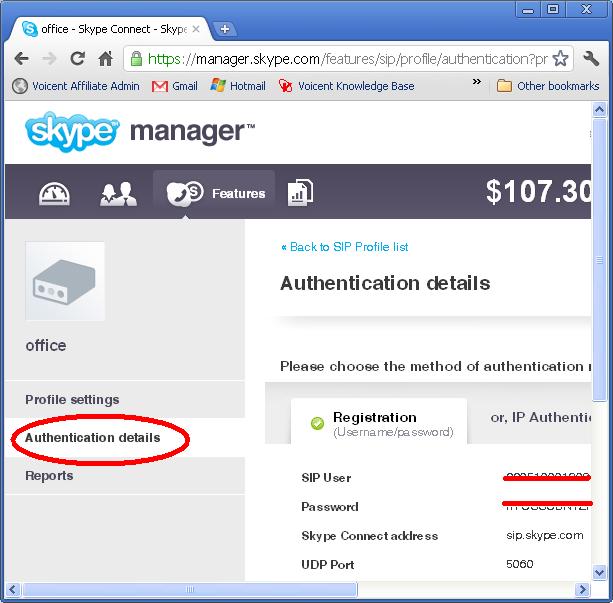 Now, configure Voicent Gateway
Click Voicent Gateway icon on your Windows taskbar to open it.
If you have release 8 or later, select Setup > Phone Setup Wizard; choose VOIP serivce, click Next; choose Skype Connect, click Next; enter your SIP user name and password (info you get from Step 4), select the number of lines/channels, click Next.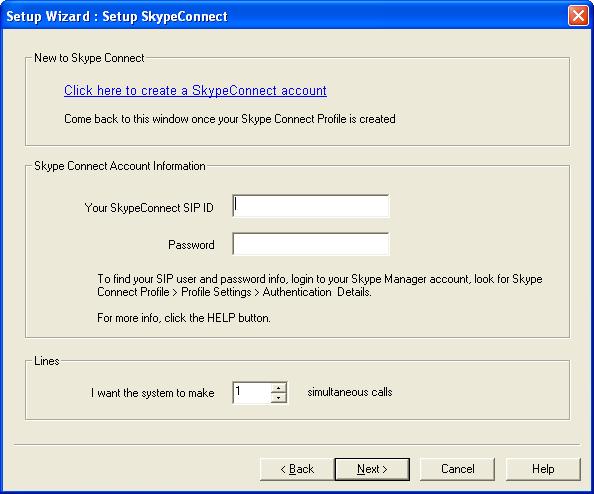 If you have release 7, select Setup > Options > SIP tab, click the Add… button, enter your SIP ID, user name, domain, and password as follows: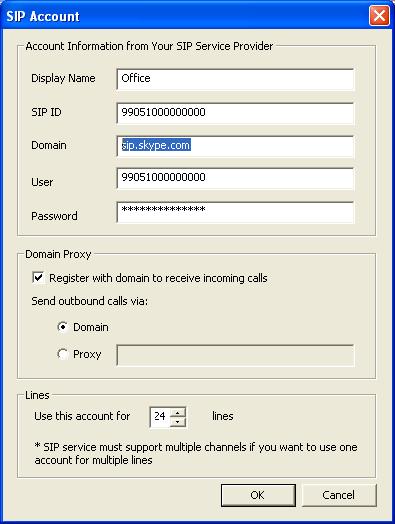 Please note, you need to use your own SIP account information from step 4 for SIP ID and User Name in the dialog window.
The following video shows the whole process.
Please email Voicent support if you have further questions.