Why You Need an Auto Dialer Software for Your Business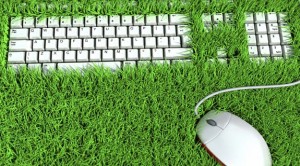 You can never go wrong investing in a good auto dialer for your business. The modern business environment is already too busy with loads of deadlines to meet, bottom lines to achieve and data to collect and analyze. It therefore pays to have an auto dialer to automate the phone calls.
There are various technologies that have been implemented in the different auto dialers. These include click-to-me, click-to-dial, preview dialer, predictive dialer, power dialer, progressive dialer, and auto dialer. The type you choose depends on what you want to achieve with your auto dialer. For instance, if you want a window to pop up on a browser prompting a call, then click-to-call is your best option. Preview dialer is perfect for a marketer that wants to authenticate the contacts before calling and so on.
Auto dialers have made telephone marketing just a breeze. No longer will you need to manually call all your contacts. This not only saves you the trouble but it also saves your company a lot of time and money. You can use the automated procedure to achieve very complex demands including playing preprogrammed messages for answering machines among other functions.
The only serious work you will need to do is compiling the contact list. Once you have these numbers, your auto dialer can call the numbers one by one and achieve all out band as well as inbound call functions. The inbound functions that you can achieve include call waiting, Caller ID identification, call logs as well as call forwarding. The outbound functions include one click dialing, speed dialing, call logging and contact dialing.
The caller identification feature is a very important feature of auto dialer software since it identifies all new contacts and then saves the new contacts to the CRM database. It then assigns the number to a salesperson that is closest to the caller's zip code, or some other rules that can be set in the system. In some cases, the caller can actually be assigned to a number of agents to reduce the wait time.
An auto dialer can be used for different business situations. You can use it for a small business as the de facto VoIP system, as the automated dialer solution for a call center, or you can even integrate it with the existing telephone software in in your company. Whichever situation you use the auto dialer for, you can be sure of an increment in the lead generation for your business.