Personalize text message
Hello. My question is regarding Broadcast by SMS but didn't see that option on the drop down menu.. I would like to know if your software can send personalize text messages, for instance we would like to send text messages to our customers with their respective account balance (bulk 100+ messages at a time). and how do I do it?
To personalize the broadcast text message, select Broadcast from the program main menu, then select Message Designer. The designer allows you to specify how to compose your text message, such as including the name or account balance, through message items.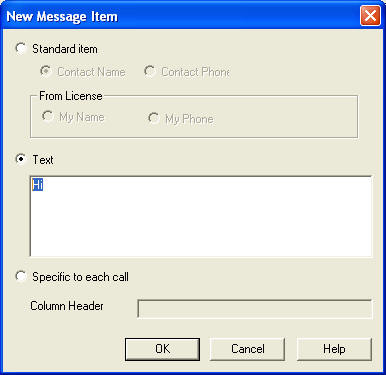 For more details, please select the program main Help menu > Product Walkthrough > Personalize Message.