Benefits of Having an Appointment Reminder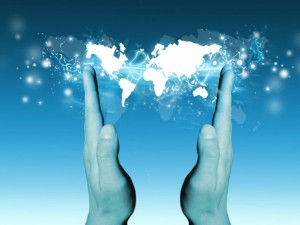 No matter how good you set up your appointments, you aren't going to get things done unless you have a reliable way of reminding yourself to actually get to do them. Just like running a professional or personal services business, such as medical, dental and law firms.  Time is gold, which is why everybody keep a tight schedule, any hour spend not with a client is a dollar not earn.  Sadly, your clients do have their own busy lives, ignoring their other appointments will cost will hurt your professional relationship.  But, if you could give all your clients appointment reminders prior to their own appointments, that would increase customer satisfaction and most of all revenue!
Appointment Reminder lets you sends out customizable phone reminders, text message reminders (also called SMS reminders), and email reminders to your clients, so that they come in on time and you get paid.  Appointment reminder decreases chances of cancellation and no-shows.
Voicent's appointment reminder Overview
Voicent's AutoReminder software is an automated appointment reminder and scheduling system that delivers personalized messages to any phone. When a reminder call is made, Voicent AutoReminder allows the recipient to confirm, reschedule, leave a personal message or even be transferred to your office simply by pressing a number on their phone keypad
Currently Voicent's AutoReminder does not offer other language voice recordings aside from English.  Yet, you can use Text to Speech, such as Spanish or Portuguese text to speech engine.  Now, Voicent is not focusing on other language voice recordings add-ons to appointment reminder.  Still, Voicent strives to meet all of their client's needs and request; they can provide a quote for you if ever interested.
Voicent's AutoReminder is software that can be installed on your PC and make automated appointment reminder by phone, text and email to your clients. Your clients reply to the message for appointment confirmation. Detailed product information, pricing and free trial are always available.  For large number of subscribers, you can use the same software, adding more lines or more locations as upgrade option.
More information on Voicent's appointment reminder
No need for human intervention all the time!  It automatically places and personalized reminder calls.  So does personalized reminder text messages and personalized reminder emails, it does not oblige human involvement.  Just purchase Text Message Add-On and Email Add-On respectively and your appointment reminders are good to go!
It is very easy to use.  It uses windows based calendar for appointment reminder and scheduling. All you need is a desktop or laptop computer with Windows 2000/2003/XP/2008/Vista/Windows 7 operating system and a phone service; could be a VOIP/internet phone service, a PBX system with SIP extensions, or a traditional analog phone line (requires voice modem) and your reminders are up and ready!