What is a hosted dialer?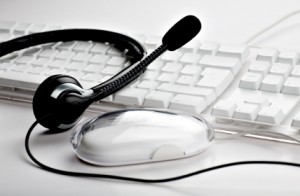 A simple definition of a hosted dialer is any auto-dialer or predictive dialer that is based in the cloud. So, why choose hosted dialer rather than usual auto dialers or predictive dialers.  Easy, hosted dialer gives the edge of accessible hardware costs as well as IT costs, making them easier to configure than traditional dialing solutions.
They are mostly used in tele markets, customer service call centers and inside sales departments in order to minimize time spent dialing and enable agents to spend more time speaking on the phone. Hosted dialer can sometimes integrate with other cloud-based solutions in order to log call metrics.
Benefits from a hosted dialer
It increases customer contacts.  Everyday more and more companies are migrating their contact centers to the cloud.  Due to the fact that it provides cost-effectiveness, flexibility and state of the art technology provided by cloud-based solutions.
A hosted dialer can maximize an agent's productivity.  It provides schedule notices, reminders and callbacks making it easier for any person to all to – do lists.  It also includes customize agent scripting that will speeds up the work to be done.
To sum up, hosted dialer offers the reliability of an on-premises solution with the scalability and affordability associated with cloud-based business. Moreover, with the help of a hosted dialer, you'll gain immediate return on investment through reduce expenditures, increased time to market in as much as lessening peak capacity concerns.
BroadcastByPhone Autodialer
Voicent BroadcastByPhone Enterprise Edition offers the features for large scale message broadcasting. The system can handle up to 100 simultaneous calls on a single computer using VoIP. As faster computers come out, the scalability will improve further. It offers superb reliability since any failed computer is not going to affect the whole operation. With Enterprise Edition you can build your own cloud based auto dialers. Also each computer can be used independently since each computer is mini-broadcasting.
You can also set up a group of computers to do massive voice broadcasting campaigns using enterprise editions. Your broadcast messages are sent out simultaneously from a group of networked computers, possibly from different geographical locations. Controlled from a central location, the system automatically dispatches phone calls to different dialing computers based on area code preferences. Further, by setting up the system in locations with different area codes, all the calls can be local.
Best of all, Voicent has an in-house developer team constantly improving our software and integrating new technologies. Voicent strives to meet all of their clients concerns and address them as accurately as they can.  We constantly improve, refine, and evolve our software throughout the year.
Voicent Live – cloude based hosted VoIP
Now that Voicent is 100% mobile friendly, customers can take power of our softwares and own it for life. If you choose to own it for life, we still give you all the benefits of VoicentLive. Intuitive user interface, robust metro theme, mobile friendly, redesigned call flow and more!
Voicent Live is a next-generation CRM system that seamlessly connects and automates your communication tools, sales & marketing campaigns, customer service and business processes in one stunningly simple cloud service.