Importance of an Auto Dialer to Your Business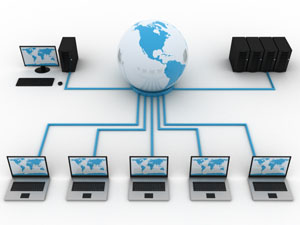 Calling your customers is not a fresh to everyone. Outbound calling, auto dialer and telemarketing have been with us for some time. What is new about auto dialer is that leading companies are discovering the strategic business value of comprehensive approaches to active customers.
To anyone new or haven't heard of auto dialer, what is an auto dialer and why do you need one? If you own a company, does your sales personnel idle away, whereas it could-be productive precious hours in dialing dull unresponsive calls? Are they still struggling with manual dialing to contact customers? Well then you are the one who needs an auto dialer software. It is a blessing in true sense of its foundation which will help you in leveraging customer and product information from across the enterprise to reach out to customers with personalized service messages and sales offers to cement and grow profitable relationships.
Auto dialer is a software or an electronic device that automatically and also simultaneously dials the telephone numbers of different customers as saved in the file. Once the call has been answered, the auto dialer either plays a recorded message or connects the call to a live person. Auto dialing system are equally useful for inbound calling, outbound calling or for both as in blended environment.
Broadcast By Phone Auto Dialer
Voicent's auto dialer software is an auto-dialer that uses your computer to deliver personal calls or leave answering machine messages in your own voice or a computer-generated voice.  One good benefit of this software is affordability roots from the idea that you buy it once and own it for life. There are no additional monthly or per-call fees to pay!
It includes features like live-call transfer, automated messages, touch-tone opt-out options and an easy-to-use, Excel-like interface.
Very easy to use! You can broadcast a message with a "Press 1″ to transfer, leave a message, or confirm.  Automated dialing with a single click!  Wait there's more, due to its scalability; it can dial thousands of simultaneous calls from a single, ordinary computer.  And it comes with interactive tone responses or even voice-activated command and response capabilities.  With over 10 years of development into Voicent's software, it works for the easiest scenarios, as well as the more advanced.
Has built in do not call list scrubbing (Check Federal Do Not Call List); with it you'll never get a fine! The National Do Not Call Registry gives you a choice about whether to receive telemarketing calls at home.
Moreover you can personalize broadcasts like greeting contacts by their name or other personal information – the Built-in Text-to-speech.  It also includes an optional Multilingual Text-to-Speech for customizing each phone call.