Avoiding No Show Problem Using Appointment Reminder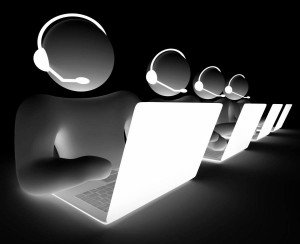 If you have business with either professional or personal services, such as a massage therapy practice, salon, law firm, dentistry, coaching, etc. Then that would mean your time is precious, this indeed needs proper schedule on appointments, a miss meeting would cost you senseless time and money not earn.  Sadly, so are your customers, they also have their very busy lives; they tend to forget their appointment such as you.  However, if you could give all your customers appointment reminder prior to their appointments, that would surely increase your revenue and at the same time enhances customer satisfaction and would trigger more future engagement with the customers or maybe sell out to their friends.  That would likely be the best scenario!
Appointment reminder sends out customizable messages to your clients using your computer.  Clients will get a call or a text message prior to their appointment. Then clients come on time and you will get paid.
Voicent's Appointment Reminder – AutoReminder
AutoReminder just like any other appointment reminder is automatic appointment scheduling and reminding software that delivers customize message to any phone.  However the advantage Auto Reminder over other appointment reminder is that whenever a call is made, Voicent AutoReminder allows the recipient to confirm, reschedule, and leave a personal message or even be transferred to your office simply by pressing a number on their phone keypad in just a nick of time.
AutoReminder lets you send your reminders with ease, with a built-in calendar and scheduling system, it can deliver customized messages to any customers at any time of the day, any day of the week or any week of the month.  Just schedule the appointment in AutoReminder easy-to-use web interface, type all necessary customers contact information, and it will send them phone reminders, text messages reminders (via SMS) or email reminders as you specify.
Some of the benefits of AutoReminder is that there is no per call, per text, or per email fees.  Having the reminder sent prior to the schedule appointment, how could they forget.  Surely decreases no shows! Saves time and labor costs, that's right it is a one-time payment and own it forever.  Frees your staff of repetitive work and allows them to focus on more important duties.
Voicent customers tell us that they made tens of thousands of dollars this year. Many customers have saved a full-time employee or more worth of staff time with phone calls they no longer have to make.